These Candied Vegan Meringues are easy to make, and using aquafaba as the egg-white replacement is a brilliant kitchen hack. The next time you open up a can of chickpeas, don't throw out the liquid! Whip up some fluffy meringues instead! You only need a few simple ingredients and some fun candied flavours to turn it into a truly tasty and phenomenal treat!
To make these meringues with Soo
Aquafaba (liquid from a can of chickpeas)
Granulated Sugar
Cream of Tartar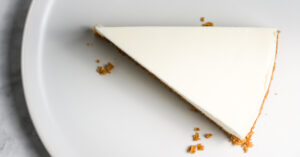 Our No-Bake Cheesecake recipe will satisfy your summer sweet tooth while keeping you cool in...
Must have Dessert Flavours
SHOP ALL FLAVOURS