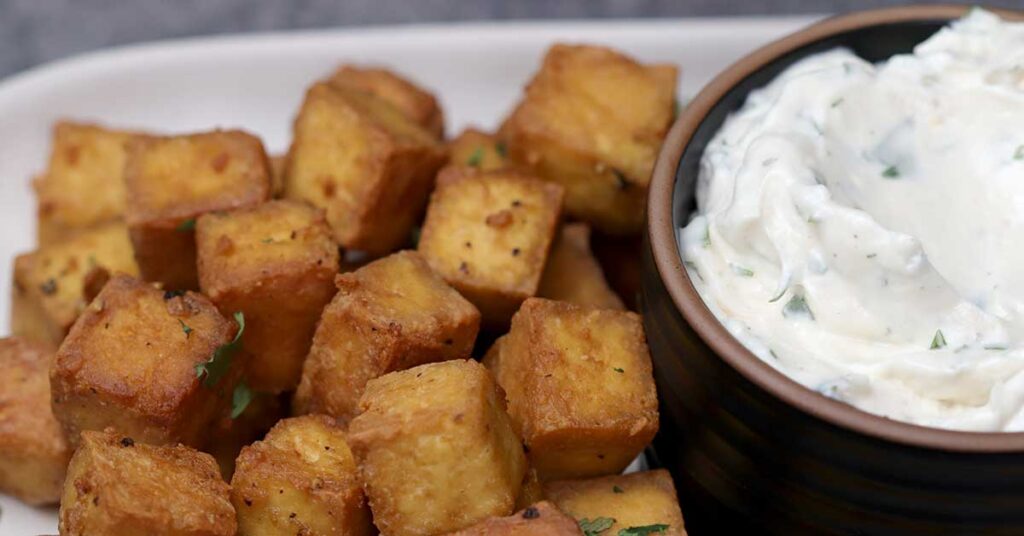 There's a wide variety of vegan mayos out there to choose from, but with only a few select flavours and a handful of simple ingredients, why not make it yourself, flavoured the way you like it?
The difference between this recipe and other vegan mayo recipes is that you can infuse those umami notes that are sometimes missing.
The inclusion of fresh herbs, while completely optional, brings a brightness to your everyday mayo and adds a nice visual pop of colour. Our Cooked Egg Yolk infuses those savory eggy notes that are essential to a great-tasting mayo. The addition of our Fried Onion and Garlic blend in seamlessly, creating an amazing depth of flavour. No prepping of the raw ingredients means less time and mess for you and no lingering kitchen odors once your masterpiece is complete. The result is a smooth, creamy, flavourful mayo that is sure to make your mouth water!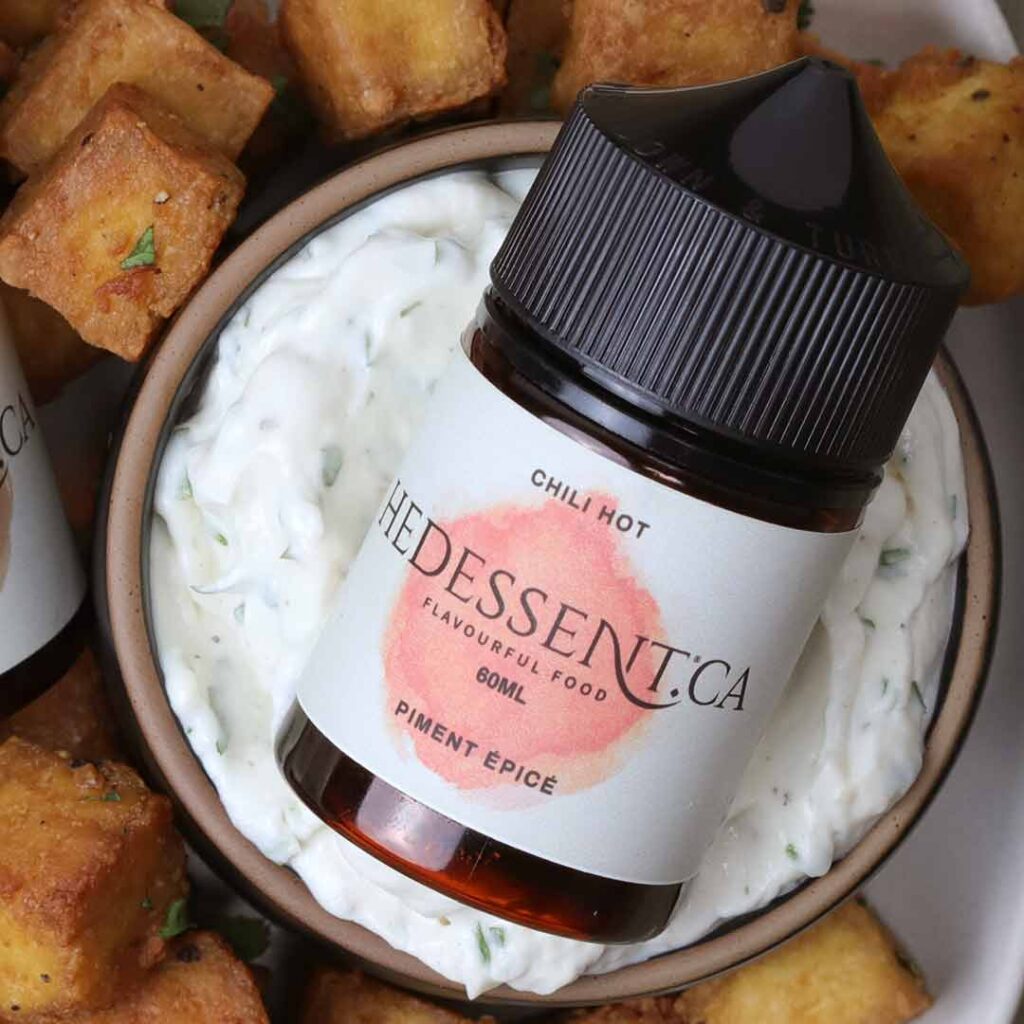 Prefer a spicier mayo? Add in a few drops of our
Chili Hot Flavour
to give it a kick!
Homemade Vegan Mayo
Ingredients
1

cup

vegetable oil

1/2

cup

unsweetened soy milk

3

tbsp

chopped cilantro or dill, or parsley

optional

2 1/2

tsp

Dijon mustard

2

tsp

cider vinegar

25

drops

Hedessent Cooked Egg Yolk Flavour

15

drops

Hedessent Fried Onion Flavour

6-8

drops

Hedessent Garlic Flavour

10-15

drops

Hedessent Chili Hot Flavour

optional

3/4

tsp each

salt and pepper
Instructions
Combine oil, soy milk, mustard, cider vinegar, Cooked Egg Yolk flavour, Fried Onion flavour, Garlic flavour, and Chili Hot flavour (if using), salt, pepper, and cilantro (if using) in a 2-cup measuring cup.

Using an immersion blender, whirl until mixture thickens, about 1 minute.

Scrape into a container and refrigerate until chilled, about 30 minutes.
Notes
Pro Tip #1:

Store in the refrigerator for up to 4-5 days
Pro Tip #2:

Use in place of mayonnaise on sandwiches, french fry dip, pasta salad, or coleslaw.
Pro Tip #3:

Our Chili Hot flavour really brings the heat! The key is to start with less and increase gradually to your desired spicy preference. A little goes a long way!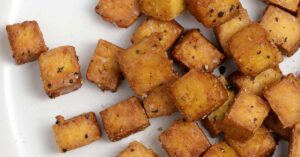 Get all the flavours you love in this Air Fryer Tofu recipe. A nutrient-rich source...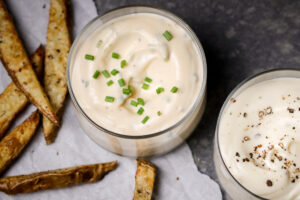 People from all walks of life love french fries. There's something about those crispy, salty...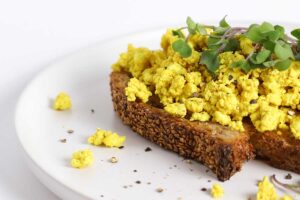 Breakfast is the most important meal of the day. But, mornings can be hectic, which...
2 Comments
VIEW MORE RECIPES