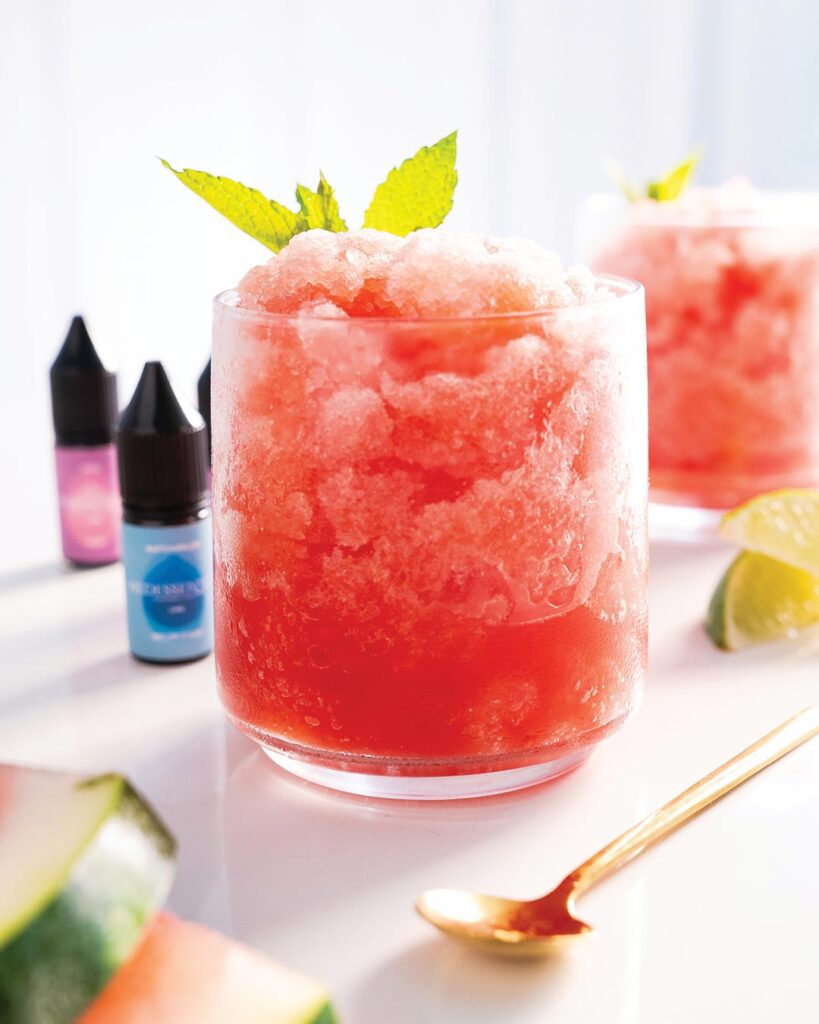 Looking for a refreshing treat to help beat the heat?
Say hello to the latest vibrant creation by Jackie Troup, aka Blossom Bakery! This fresh Watermelon Granita is an enchanting concoction of juicy watermelon with a burst of juniper and rose flavours. The crisp flavour of the Juniper combines with the soft bouquet of Rose to transform this icy classic into something instantly exotic and enticing. Let's dive into the recipe and unlock the secret of crafting this luscious granita that promises to become your new favourite summer treat.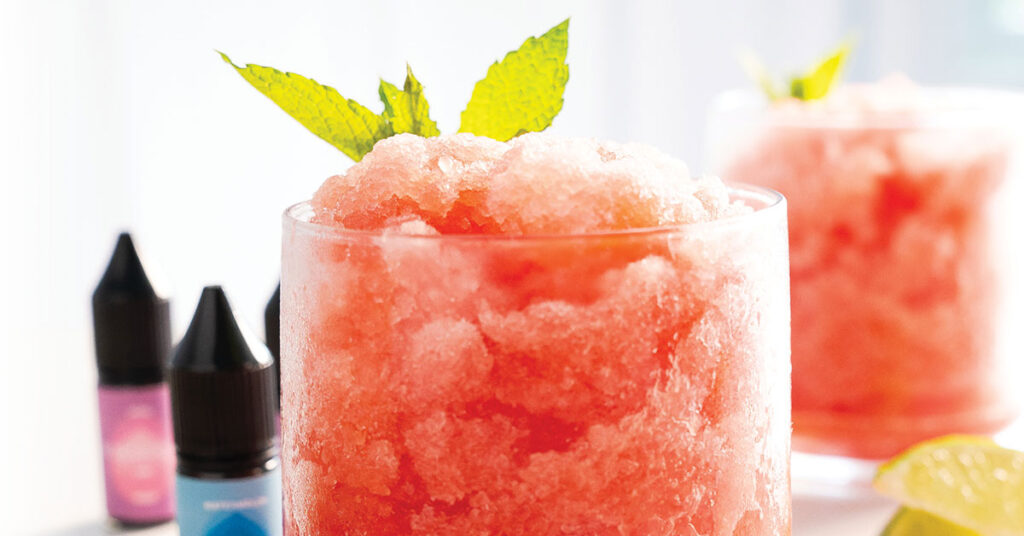 Watermelon Granita Recipe
By Jackie Troup | Blossom Bakery
Ingredients
6

cups

watermelon, blended

- about half a small watermelon (should be like juice)

1/2

cup

lime juice

1/2

cup

sugar

25

drops

Hedessent Watermelon Flavouring

25

drops

Hedessent Juniper Flavouring

25

drops

Hedessent Rose Flavouring
Instructions
Combine all ingredients and place in a shallow container. Place in freezer for about an hour.

Scrape watermelon mixture with a fork to break up ice crystals. Repeat scraping and freezing every hour until the mixture resembles crushed ice, usually 4-5 times. Can be kept for a week in the freezer.
Video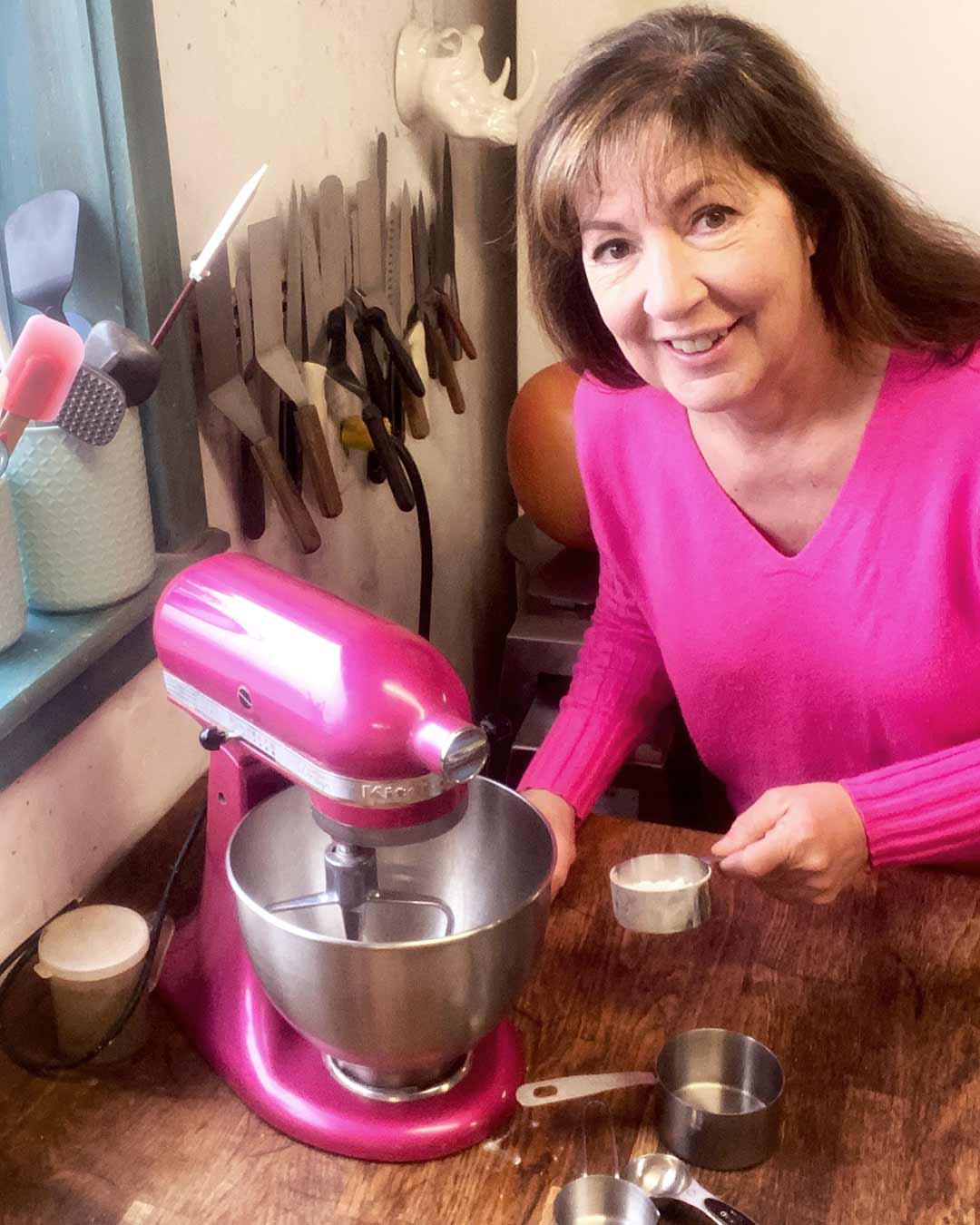 Meet Jackie
Following a career as a professional artist and interior designer, Jackie Troup and her husband moved to his family fruit farm in Jordan, Ontario. Cooking and baking had alway been a passion and hobby, and the new scenery of farm and garden was a wealth of inspiration – one that kickstarted a new path for Jackie and her love for food. Though not classically trained, she was a voracious reader of all things baking and cooking, and in 2009, Jackie started Blossom Bakery, a small wholesale company selling to local stores, farm stands, and farmers markets. The bakery went on to win the Town of Lincoln Small Business Award and Shannon Passero's Women in Business Award.
Jackie's love of developing recipes and creative flair turned to obsession while trying to meet the needs of the ever-growing vegan and gluten communities. The bakery has become a place where everyone can enjoy a tasty treat to suit any palate. Now a seasonal retail bakery on her family farm, customers can see where their food is made and what inspired their creation.
More Flavourful Drink Ideas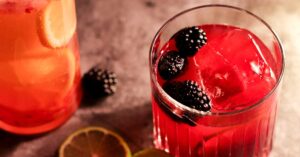 When your summer barbeque calls for something a little different… a little more FUN… try...
View More Recipes