See what all the buzz is about with this Lavender Bee's Knees by Kaitlyn Stewart | Like•a•ble Cocktails!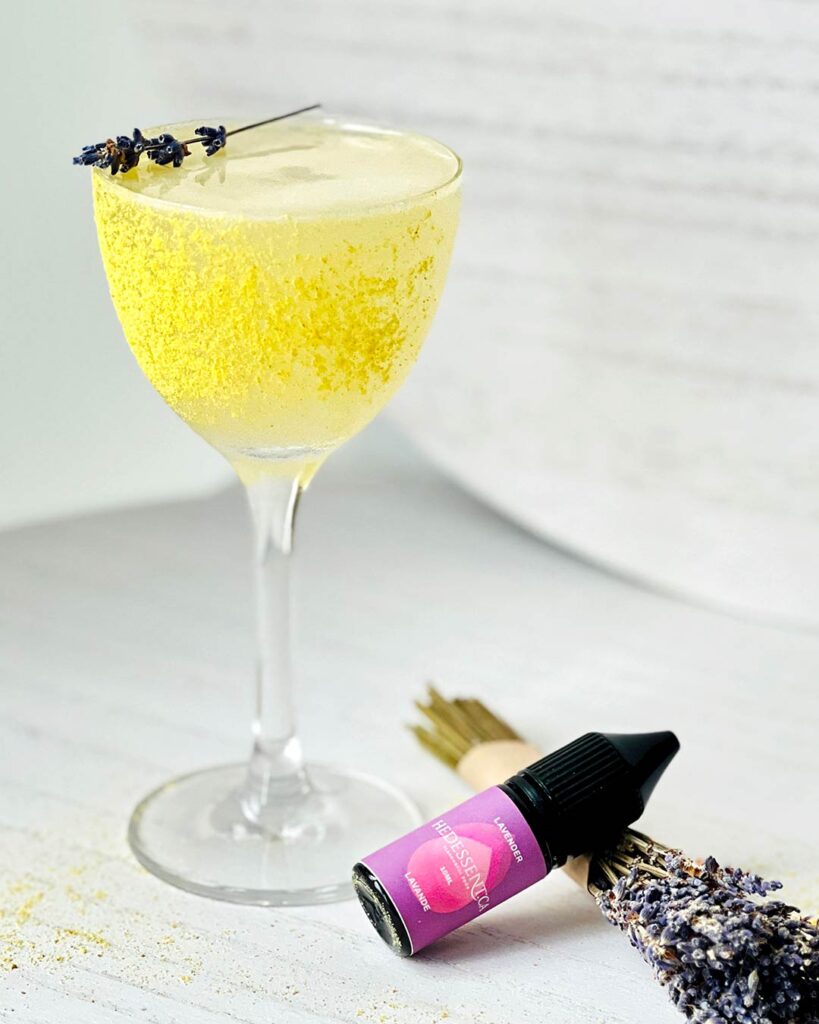 Botanicals aren't just for baking – they're awesome in drinks too!
And to show you how easy it is to add a boost of floral flavour to your drink we've called in a favour from one of the best in the biz. Back by popular demand is Kaitlyn Stewart, the mastermind behind Likeable Cocktails!
Kaitlyn's knowledge, expertise, and approach to recipe creation is second to none. And we are thrilled to be partnering with her again to show you how you can easily make a buzz-worthy cocktail with a few simple ingredients. Trust us when we say, once you try Kaitlyn's latest creation featuring our Lavender Flavour, you will see why it really is the bee's knees!
@likeablecocktails L A V E N D E R 🐝's K N E E S ft. @Hedessent Just because a drink is only 3 ingredients, doesn't mean it has to lack excitement. Using bitters or these super flavorful concentrated Lavender drops from @hedessent.ca can add a whole lotta impact to the end result. I only partner with brands I legit use & like. So if you're wanting to try these flavour boosters out, peep my Lînk🌲 and use c0de LIKEABLE20 for a disc0unt! Lavender Bees Knees 2oz Gin 1oz Lemon Juice 0.75oz Honey Syrup 6 drops Hedessent Lavender Flavouring Bee Pollen Dust on the glass #hedessentpartner #hedessent #beesknees ♬ original sound – like•a•ble cocktails
Lavender Bees Knees
Ingredients
2

oz

Gin

1

oz

Lemon Juice

3/4

oz

Honey Syrup

6

drops

Hedessent Lavender Flavouring
Garnish
Bee pollen

Dried piece of lavender

- optional
Instructions
Add all ingredients to a shaker tin, excluding the bee pollen. Fill the shaker tin with ice and shake vigorously for 10 seconds.

To a chilled coupe glass, brush the rim of the glass with a small amount of honey syrup. Then dust the bee pollen over the honey so it will stick.

Fine strain the Lavender Bees Knees into the chilled coupe glass and garnish with a piece of dried lavender.
Notes
Honey Syrup Instructions
Combine 1 part honey with 1 part honey water. Store in the refrigerator for up to 3 weeks.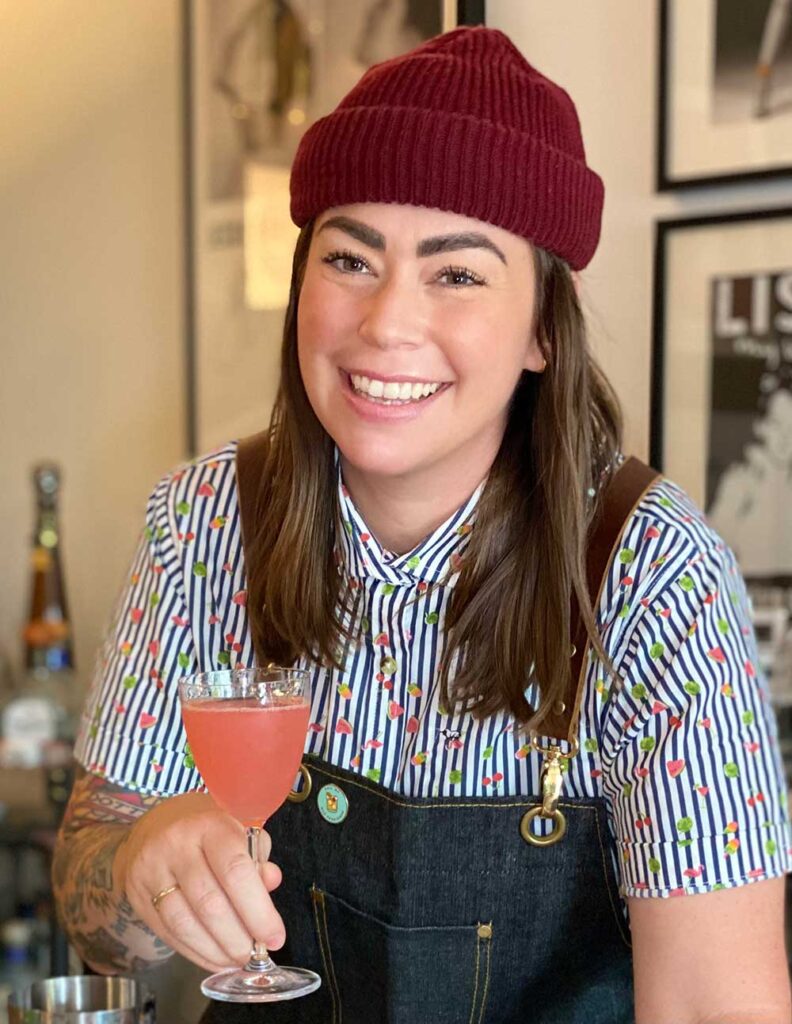 About Kaitlyn
In 2017, Kaitlyn was the first Canadian to win the prestigious title of World Class Global Bartender of The Year. (Amazing!)
Since then, she has been traveling the world giving seminars on spirits and hospitality, judging international bartending competitions, doing pop-up events, and more.
She also operates her own consulting and cocktail curation business. If you want to learn how to mix like a pro, she is the person you want to follow. You can find her on TikTok, Instagram, and YouTube.
Keep up-to-date with Kaitlyn's creations on social
More Flavourful Drink Ideas