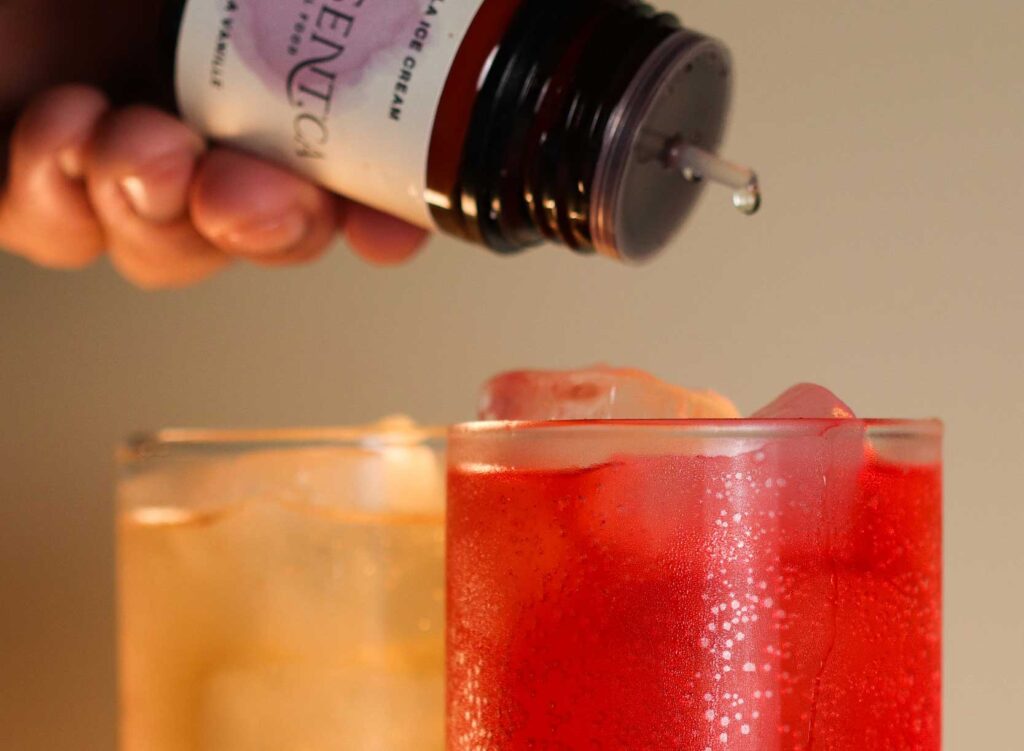 Every day is a great day for this popular childhood throwback. Homemade, crisp, and refreshing, our Vanilla Cream Soda Recipe is sure to be a hit with all who taste it.
We start with raw sugar, both for its sweet molasses base and its tawny color, mixed with club soda. The real magic happens when we add two of our signature flavours.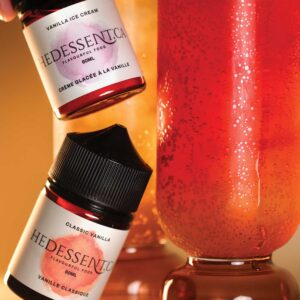 Our Vanilla Ice Cream Flavour is sweet and light, infusing the perfect notes of homestyle vanilla soft serve. This flavour combined with the raw syrup and soda water makes this drink almost reminiscent of an ice cream float without all the added sugars. And while the drink is delicious with just the vanilla ice cream alone, we wanted to show our vanilla enthusiast out there how to take it one step further. With just a few extra drops of our  Classic Vanilla Flavour you will add that extra boost of flavour that melds all the elements together into your new favourite summer beverage! (For an extra dose of nostalgia, add in 2-3 drops of red food colouring and remember the good old days!)
Vanilla Ice Cream Soda
Ingredients
Raw Sugar Syrup
1/4

cup

natural raw sugar

1/4

cup

water
Vanilla Cream Soda
1

cup

soda water

Ice

2

tbsp

raw sugar syrup

1

tbsp

lemon juice

10

drops

Hedessent Vanilla Ice Cream

8-10

drops

Hedessent Classic Vanilla

2-3

drops

red food colouring

optional
Instructions
Raw Sugar Syrup
Boil raw sugar and water in a small saucepan over medium heat until sugar is dissolved, about 2 minutes. Let cool.
Vanilla Cream Soda
Vanilla Cream Soda: Fill a tall glass with ice; top with soda water, 2 tbsp raw sugar syrup (adjust to your preference), lemon juice, Vanilla Ice Cream flavour, Classic Vanilla flavour, and food colouring (if desired).
Notes
Pro Tip:
When making your Raw Sugar Syrup if you want to make more and store for later so you have on hand just remember it's a 1:1 ratio of sugar to water. It will keep in the fridge for months so go ahead and make extra!
SEE HOW EASY IT IS TO MAKE
Flavour Drinks Your Way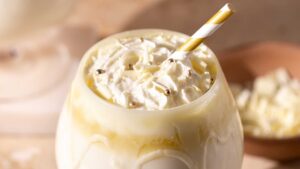 In just five minutes, whip up a creamy concoction that combines the richness of...