Turn up the flavour on your morning breakfast or brunch with Turkish-Style Eggs!
A Mediterranean twist on your morning meal puts a flavourful (and beautiful!) Turkish-style breakfast before you. Poached eggs nestle into a bed of creamy yogurt, topped with browned butter flavoured to perfection.
The addition of our flavours to the browned butter takes this dish to the next level. Our Chili Hot adds a nice kick, and Bell Pepper and Ripe Tomato flavours add all the fresh taste of vegetables with none of the chopping or texture, keeping every bite smooth and comforting.  Scoop up a little of everything onto some naan bread and savor the flavour of this quick and easy dish!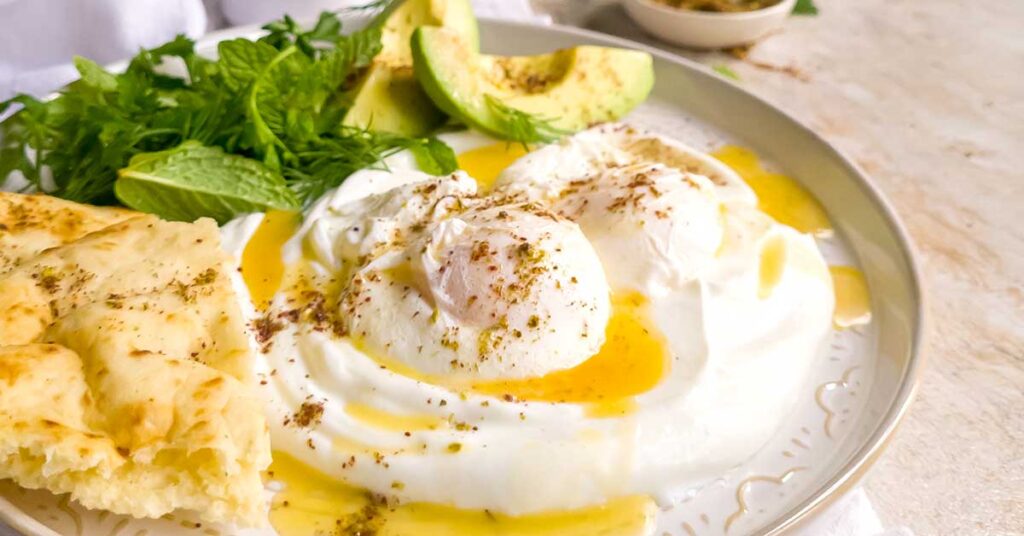 Turkish Style Eggs Recipe
Turn up the flavour on your morning breakfast or brunch with Turkish-Style Eggs!
Ingredients
2

warm poached eggs

1/2

cup

plain or Greek yogurt

- or dairy-free alternative.

1/3

cup

unsalted butter

1/2

avocado

20

drops

Hedessent Bell Pepper Flavouring

15

drops

Hedessent Ripe Tomato Flavouring

7-10

drops

Hedessent Chili Hot Flavouring

Mixed herbs

- mint leaves, parsley, dill
For Serving
Za'atar

- add to eggs when serving (optional)

Toasted naan or bread of choice
Instructions
In a small sauté pan, melt butter over medium-high heat. Simmer butter until golden brown, 6-7 minutes. Remove from heat and pour into a bowl. Whisk flavourings into browned butter.
To Serve:
Spread yogurt on a plate, top with poached eggs. Spoon hot butter over warm eggs. Sprinkle eggs with Za'atar and serve with a side of mixed herbs, avocado, and toasted naan. Enjoy!
How to Poach an Egg
Crack your egg into a bowl or saucer to ensure the yolk comes out whole

Add a drop of vinegar to your water

Bring a pot of water filled at least 5cm deep to a gentle simmer. Do not salt the water, as this may cause the egg white to break

Stir the water to create a gentle whirlpool to help the egg white wrap around the yolk

Slowly tip the egg into the center of the pot. Make sure the heat is low enough not to throw the egg around – it should be a gentle simme

Let it cook until the white is set – about 3-4 mins

Lift egg out with a slotted spoon and drain on a paper towel.
Notes
Pro Tip:

If you like garlic in your Turkish-Style eggs, try adding 5 drops of Hedessent Garlic
for another flavour boost,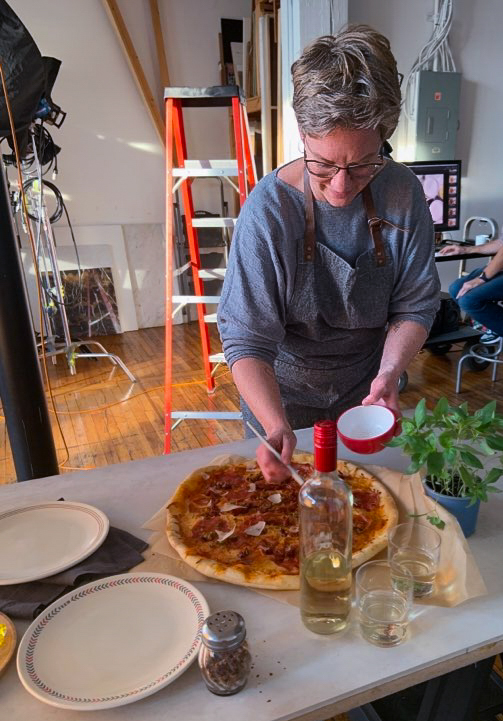 Meet Heather Shaw
With a career bridging two decades as a food stylist and recipe developer, Heather Shaw combines her passion for cooking, baking, aesthetics, and media arts in everything she does. Her skills range from creating enticing recipes to artfully styling food and drinks for photography, film, and more.
Heather is very active in her collaborations with artists, colleagues, and other industry professionals. Her adaptability and food knowledge come through in all she creates, and we are thrilled to share her work with you. Her ability to come up with fun versatile recipes is key to helping our customers understand how they can easily elevate their everyday dishes with our line of food flavours. We know that you will enjoy the dishes Heather creates as much as we enjoy sharing them with you!
Follow along with Heather's creations on Instagram @FoodbyHeather
More Recipes You've Got to Try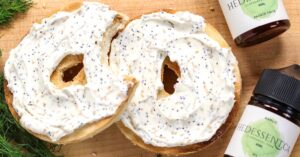 Our everything bagel cream cheese recipe is so easy to make! And now you will...
View More Recipes