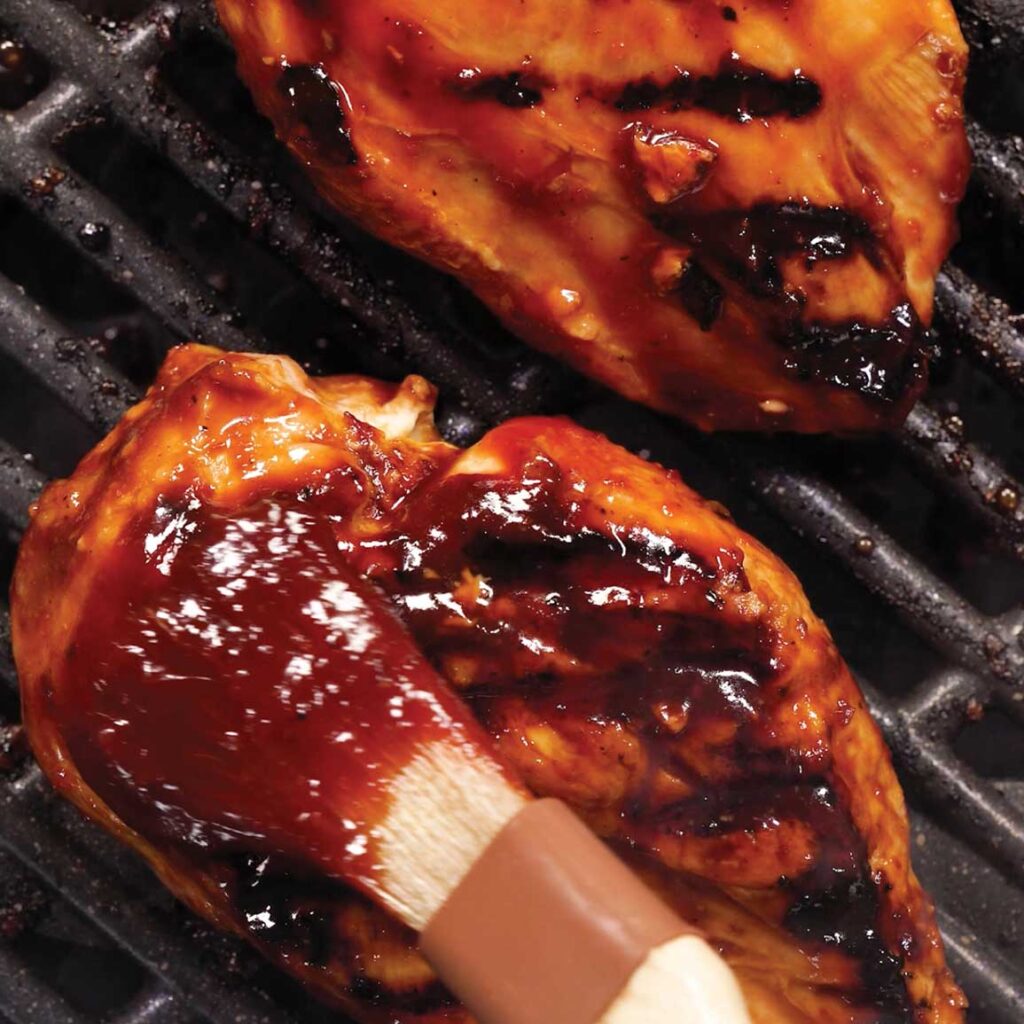 Sweet and Spicy. It's the perfect combination!
Looking for a delicious and easy summer recipe? Look no further than this Cherry BBQ Sauce! Packed with flavour, this sauce is the perfect addition to any BBQ meal.
The best part about this recipe (besides its amazing flavour!) is that it's made with many ingredients you already have in your kitchen – garlic, onions, tomato paste, brown sugar, vinegar, lemon juice. Sounds like a solid foundation for your sauce, right? Exactly.
We've accounted for all the savory… let's add in some sweet. While we recommend using fresh cherries for their naturally sweet, juicy flavour, pitting 2 cups of cherries may not fit on your timeline. No worries – frozen cherries are an awesome alternative and will save you some time. But, as is common with frozen fruit, some of that fresh flavour is lost during the freezing process, so we recommend adding a few drops of our Black Cherry flavouring to boost the flavour level back up.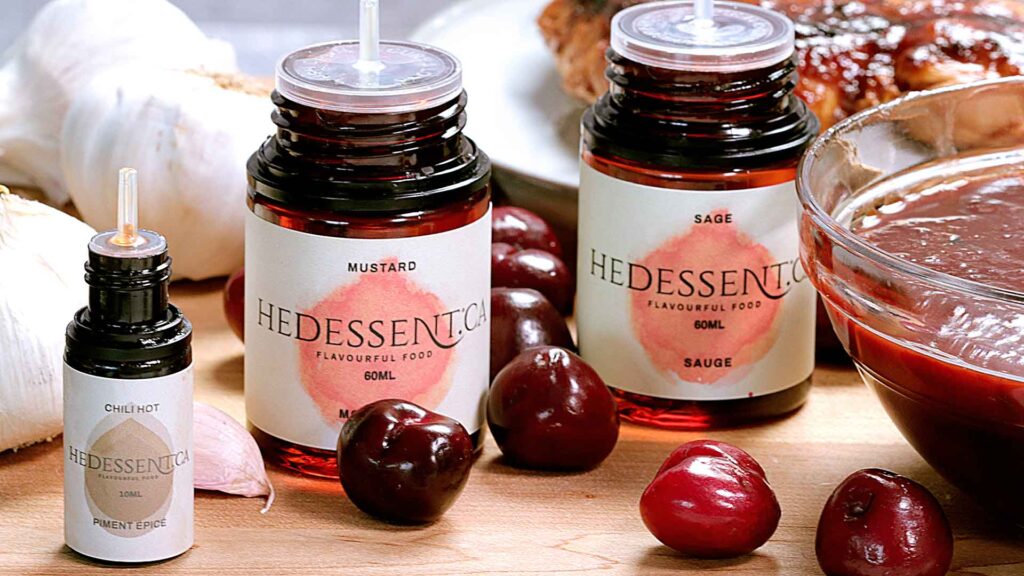 Now how about some heat? We've got you covered.
Our Mustard and Chili Hot flavourings both add heat, but they hit the tongue in two different ways. The Mustard brings in a heat similar to horseradish or wasabi, whereas the Chili Hot is a deeper kind of heat. Together, they make a robust, all-around satisfying heat that isn't too much and definitely isn't too little. And what's great is that customizing your heat level has never been easier! Just add less or more to suit your preference!
When flavour this big is this easy, it's a win-win for everyone! Amp up your grilling game with this sauce, and try it on chicken, ribs, or veggies to see for yourself just how delicious BBQ can be!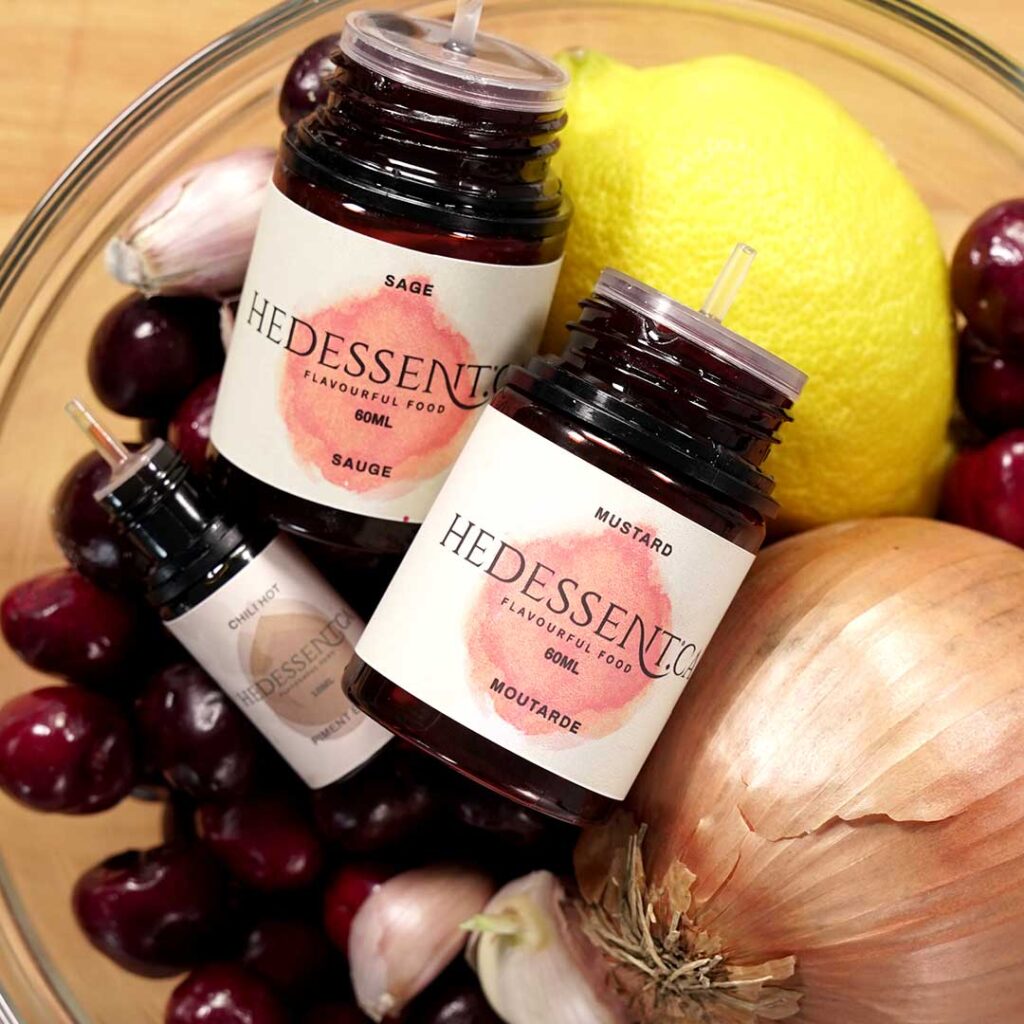 Cherry BBQ Sauce Recipe
Ingredients
2

cups

fresh chopped pitted cherries or frozen cherries

1 1/2

cups

brown sugar

1

cup

water

1/3

cup

white vinegar

1

can

tomato paste

1

medium onion diced

2

cloves of garlic, chopped

1

lemon, juiced

2

tbsp

oil

2

tsp

salt

1

tsp

black pepper

20

drops

Hedessent Chili Hot Flavouring

15

drops

Hedessent Mustard Flavouring

10

drops

Hedessent Sage Flavouring
Optional if using frozen Cherries
10

drops

Hedessent Black Cherry Flavouring

- available in Soda Booster Kit
Instructions
In a saucepan, sauté onion with oil on medium-low heat until soft. Add garlic and sauté for a minute. Add tomato paste and sauté for 2 minutes while stirring. Add remaining ingredients and simmer on low heat, stirring occasionally for about 25-30 minutes until sauce has thickened and reduced.

If desired, blend the sauce with an immersion blender to make it smooth or keep it as-is for a more rustic presentation. Enjoy.
Keeps in the fridge for one week. Delicious on burgers, ribs, and chicken.
Notes
How to Pit Cherries:
Pitting fresh cherries sounds like an annoying endeavor, here is how Jackie does it.  
Flatten the cherries with the side of a knife and pull apart the fruit to get the pit. 

You only need a couple of cups so it goes pretty quick.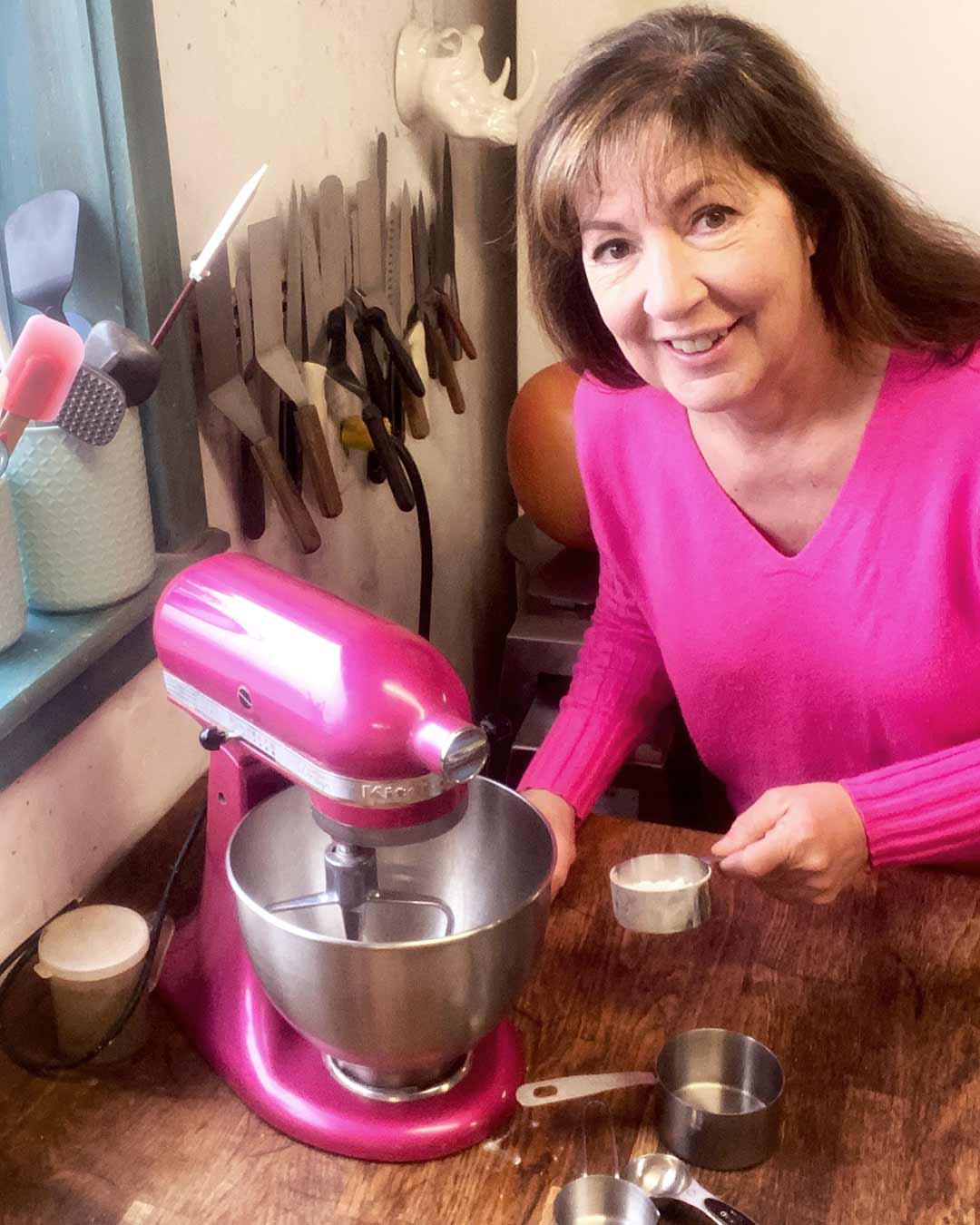 Meet Jackie
Following a career as a professional artist and interior designer, Jackie Troup and her husband moved to his family fruit farm in Jordan, Ontario. Cooking and baking had alway been a passion and hobby, and the new scenery of farm and garden was a wealth of inspiration – one that kickstarted a new path for Jackie and her love for food. Though not classically trained, she was a voracious reader of all things baking and cooking, and in 2009, Jackie started Blossom Bakery, a small wholesale company selling to local stores, farm stands, and farmers markets. The bakery went on to win the Town of Lincoln Small Business Award and Shannon Passero's Women in Business Award.
Jackie's love of developing recipes and creative flair turned to obsession while trying to meet the needs of the ever-growing vegan and gluten communities. The bakery has become a place where everyone can enjoy a tasty treat to suit any palate. Now a seasonal retail bakery on her family farm, customers can see where their food is made and what inspired their creation.
Not sure where to start?
Check out our kits, which include six flavours plus a recipe card for some added inspiration!
More Quick and Easy Recipes
View More Recipes