Elevate your hot chocolate game with a delightful twist of festive flavour!
In just five minutes, you can whip up a creamy concoction that combines the richness of white chocolate with the festive essence of eggnog, the warmth of cinnamon, a hint of almond, and a quick hit of Vanilla Bourbon without any alcohol.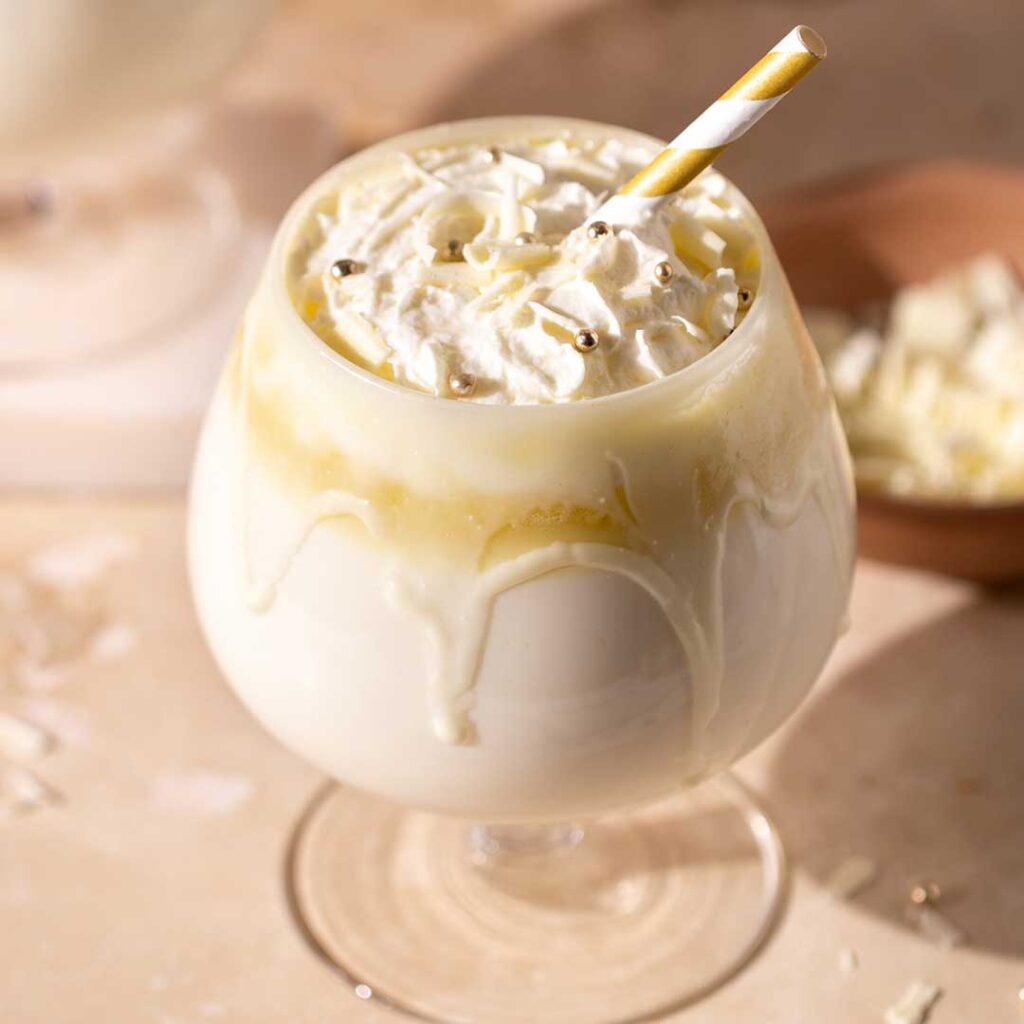 This Eggnog Hot Chocolate promises not just a cozy beverage but a flavourful journey that will leave you craving more. So, grab your favourite mug and savor the warmth of a decadent, aromatic, and quick-to-make holiday beverage.
Cheers to unforgettable moments and the joy of the season!
Eggnog Hot Chocolate
Recipe by Autumn Ongaro | Evolving Autumn
Ingredients
2

cups

whole milk

1/2

cup

chopped white chocolate

25

drops

Hedessent Eggnog Flavour Drops

15

drops

Hedessent Almond Flavour Drops

10

drops

Hedessent Cinnamon Flavour Drops

10

drops

Hedessent Vanilla Bourbon Flavour
Garnish (optional):
2

tbsp

melted white chocolate to rim mugs

white chocolate curls

sprinkles
Instructions
Add the milk, white chocolate, and salt to a small pot. Bring to a simmer over medium heat, whisking regularly until the chocolate is melted and the liquid is warmed through.

Remove from heat and whisk in Hedessent flavourings.

Rim two mugs with melted white chocolate (optional).

Evenly divide the hot chocolate between two mugs. Top with optional garnish and enjoy!
Video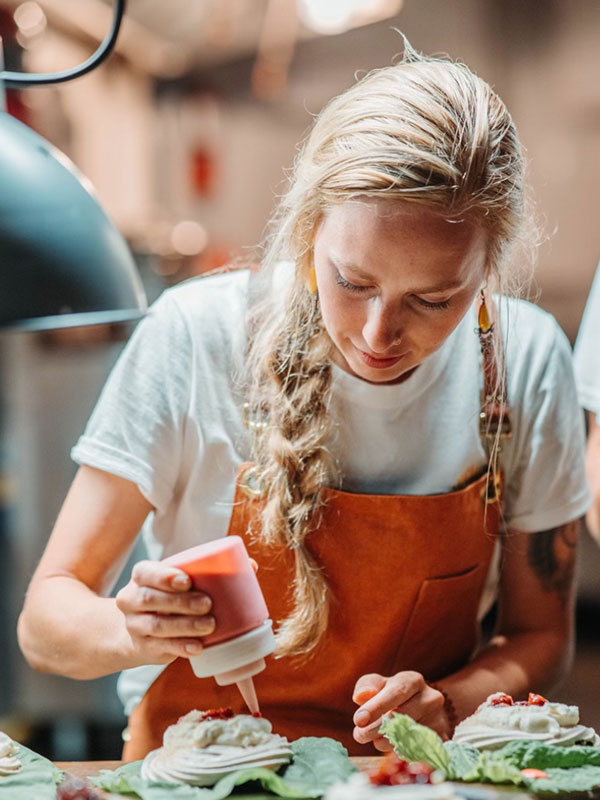 Meet Autumn Ongaro
Autumn is a food photographer, recipe developer, food educator, and gardener. She conjures divine dishes using the bounty of fresh, seasonal ingredients as her inspiration. Autumn's recipes are flavour forward, approachable and aim to inspire connection to each ingredient. Her newly published book FEAD: A Taste of Home in Norfolk County carries you through the four seasons as she shares the histories of local farms and transforms their beautiful crops into approachable dishes. You can follow along with her delicious adventures on Instagram @evolvingautumn.
More Flavourful Inspiration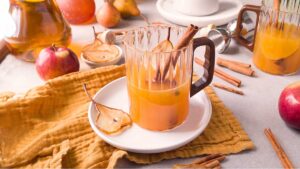 A twist on a classic toddy, this drink boasts irresistible flavour combinations. The pear liqueur...
View More Recipes