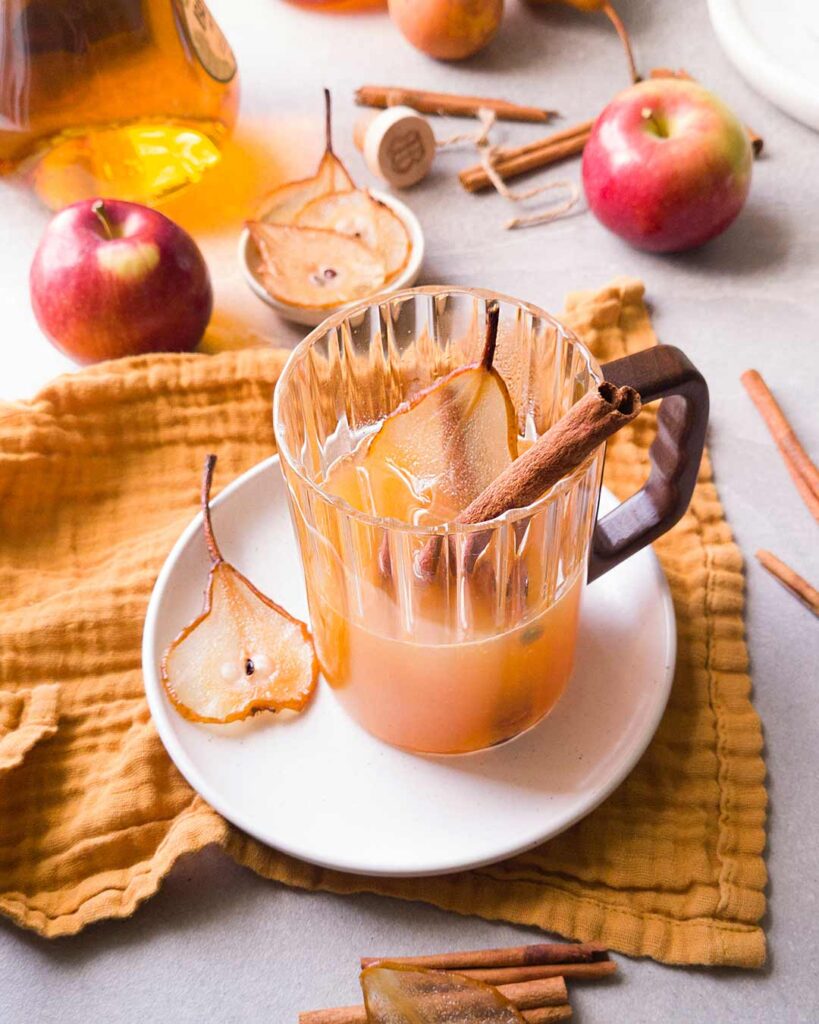 When crafting the perfect cocktail for cooler weather, this Spiced Pear Hot Toddy by Heather Shaw takes the crown.
A twist on a classic toddy, this drink boasts irresistible flavour combinations. The pear liqueur lends a natural fruity sweetness that pairs beautifully with the robust depth of dark rum, creating a base that's truly "pearfect."
But what elevates this warm and cozy drink with a little festive flair is the infusion of our Cinnamon and Gingerbread Flavour Drops. These flavours deliciously complement the pear-rum base, creating a flavour profile that's reminiscent of holiday festivities and all the things we love about this time of year.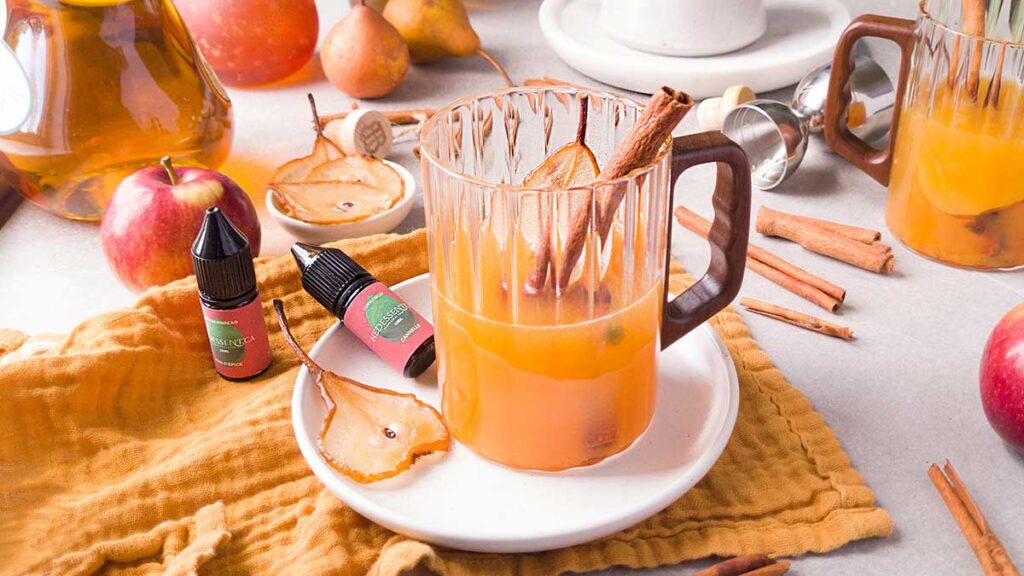 Whether you're entertaining guests or treating yourself to a quiet evening in, this Spiced Hot Toddy will be your ideal companion. It's a tantalizing mix of holiday flavours that is sure to make your taste buds dance.
Spiced Pear Hot Toddy
By Heather Shaw | Food By Heather
Ingredients
1.5

oz

pear liqueur

1

oz

dark rum

3/4

cup

apple cider

10

drops

Hedessent Cinnamon Flavour Drops

8

drops

Hedessent Gingerbread Flavour Drops
Garnish
cinnamon stick

candied pear
Instructions
Warm apple cider in a sauce pot over medium heat.

Pour pear liqueur, rum, and flavourings into a mug. Pour warm apple cider over top. Stir with a cinnamon stick and garnish with a candied pear slice (if using). Enjoy!
Video
Notes
You can also try using pear juice warmed in place of apple cider for a different toddy experience. Don't be afraid to add more spice to your warm, cozy bevy with a few extra drops of cinnamon or gingerbread. Just remember to taste first and adjust to taste.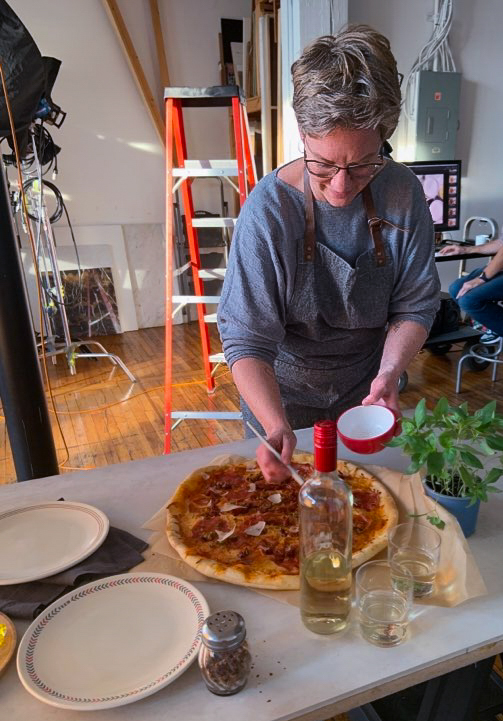 Meet Heather Shaw
With a career bridging two decades as a food stylist and recipe developer, Heather Shaw combines her passion for cooking, baking, aesthetics, and media arts in everything she does. Her skills range from creating enticing recipes to artfully styling food and drinks for photography, film, and more.
Heather is very active in her collaborations with artists, colleagues, and other industry professionals. Her adaptability and food knowledge come through in all she creates, and we are thrilled to share her work with you. Her ability to come up with fun versatile recipes is key to helping our customers understand how they can easily elevate their everyday dishes with our line of food flavours. We know that you will enjoy the dishes Heather creates as much as we enjoy sharing them with you!
Follow along with Heather's creations on Instagram @FoodbyHeather
More Flavourful Ideas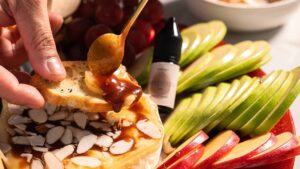 Spice things up this holiday with this sweet 'n spicy caramel drizzle! It's sure to...
View More Recipes