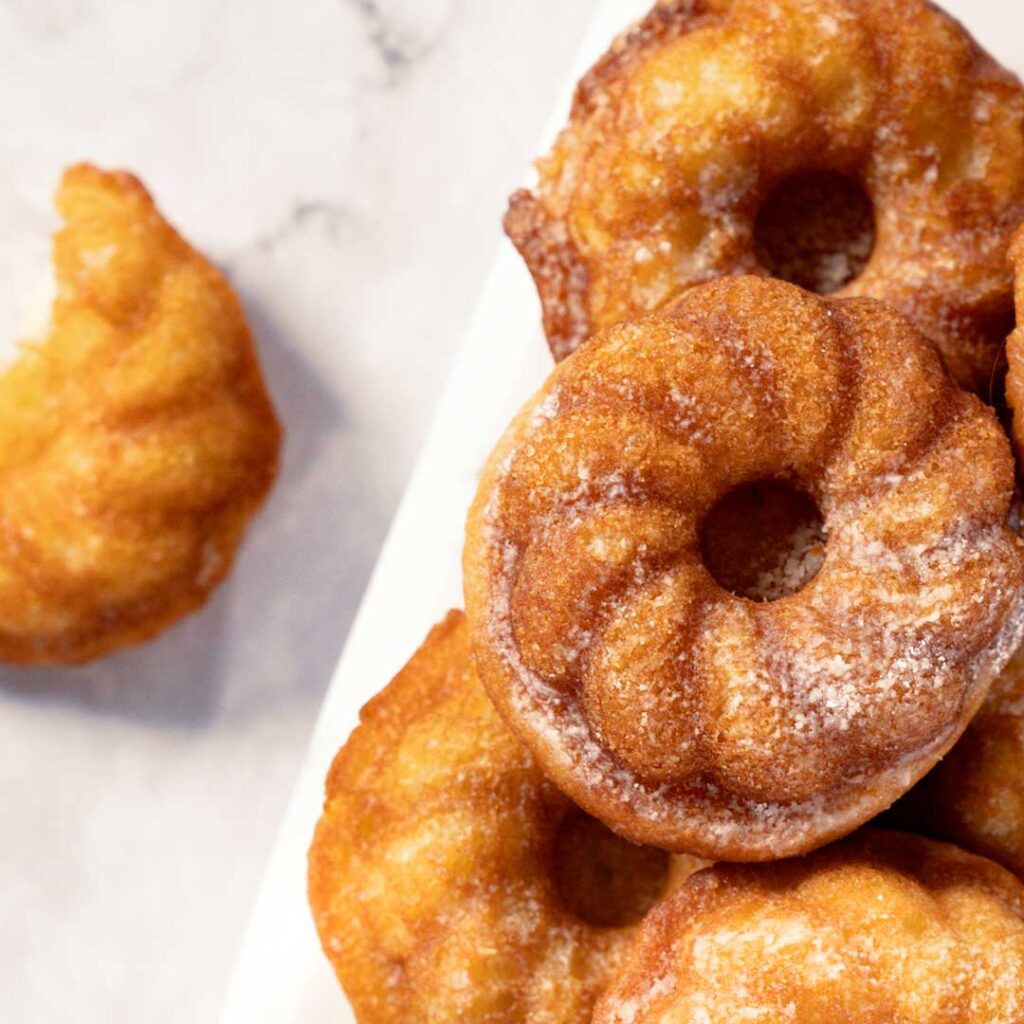 Warm doughnuts with your morning coffee? Yes, please!
Your morning coffee is sometimes a harried affair – rushing the kids off to school, the not-so-rushed daily commute in traffic. But what about breakfast? Take a breather and turn that hot cup of joe into the perfect pairing for our Coffee Cake Doughnut. It's the morning flavour you crave but with some substance and sweetness to help get you through your day.
This Coffee Cake Doughnut is brimming with the rich flavour of espresso, lightly sweetened with vanilla cookie. The addition of our Crispy Donut flavouring is key to taking this recipe from regular dough to legit doughnut without the deep frying. With or without actual coffee, it's a morning treat you won't want to miss. And no added caffeine means the entire family can start their day off right too.
Have fun with this recipe! We've provided some alternate flavour combinations below, or experiment to create your own!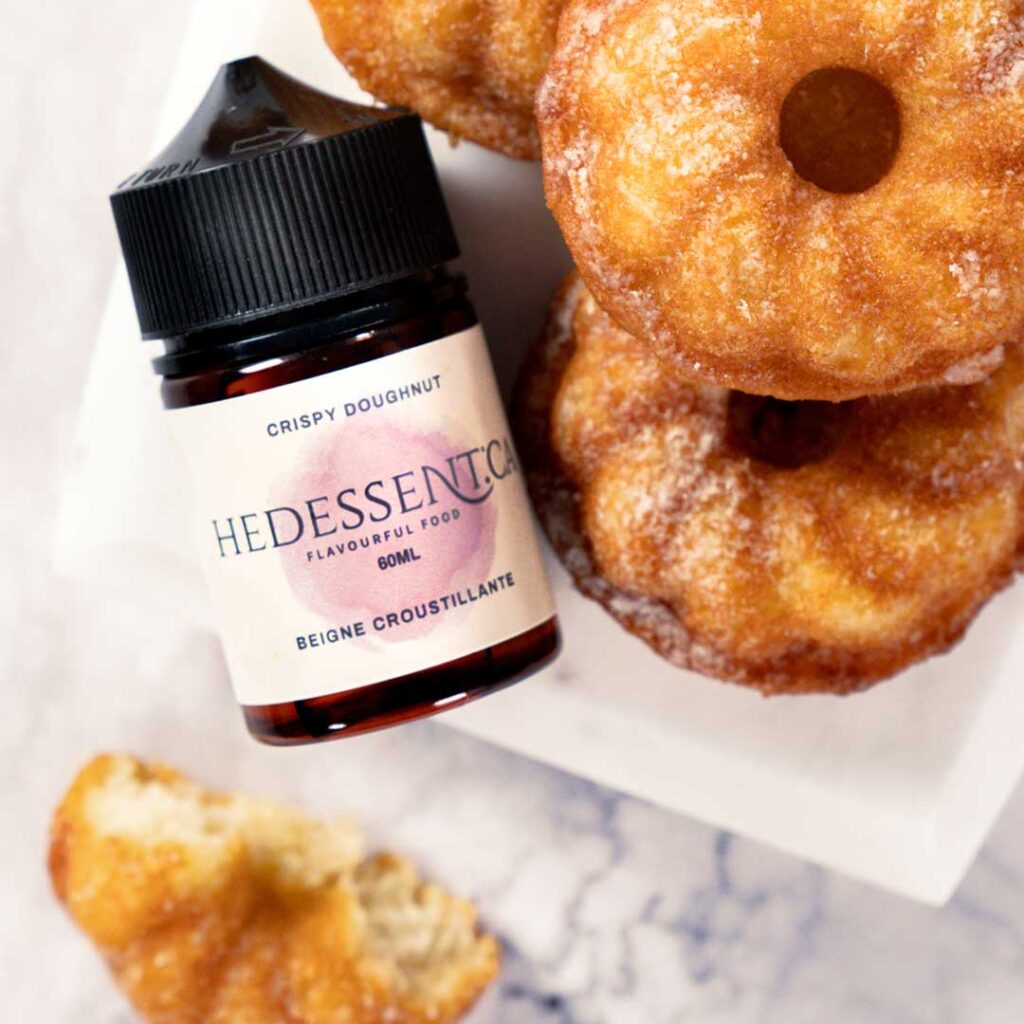 Coffee Cake Doughnut Recipe
Equipment
Doughnut-shaped baking pans or mini muffin pans
Ingredients
Doughnut Batter
1 1/2

cups

flour

1

cup

sour cream

1

cup

sugar

2

eggs

1/2

cup

glutinous rice flour

1/2

cup

unsalted butter

- room temperature

1

tsp

baking powder

1

tsp

baking soda

20

drops

Hedessent Crispy Doughnut Flavouring

20

drops

Hedessent Espresso Coffee Flavouring

15

drops

Vanilla Cookie Flavouring

1/2

tsp

salt
Topping Option 1: Butter Dip
1/2

cup

unsalted butter

- melted

12

drops

Hedessent Crispy Doughnut Flavouring

15

drops

Hedessent Espresso Coffee Flavouring
Topping Option 2: Doughnut Icing Drizzle
2

cups

icing sugar (confectioner's sugar)

2-5

tbsp

whole milk, heavy cream or dairy alternative

5-15

drops

Hedessent flavouring of choice
Instructions
Doughnuts
In a mixing bowl, beat together sugar and butter until light in colour and fluffy, about 3 minutes. Beat in sour cream and then eggs one at a time. Add 20 drops Coffee Espresso Flavour, 20 drops Crispy Doughnut flavour, and 15 drops Vanilla Cookie flavour and mix well.

In a separate bowl, stir together flour, baking soda, and baking powder. Add dry mixture to wet ingredients and mix until well combined. Don't over mix.

Generously spray pans with non-stick baking spray. Scoop batter into doughnut pans. Recipe makes 14 regular-sized donuts or 20 mini doughnuts. Depending on size, bake for 12-18 minutes in a 325°F oven or until a toothpick comes out clean.

Let cool 10 minutes and carefully remove doughnuts from pan while still warm.
Topping Option 1: Butter Dip
While doughnuts are cooling, mix melted butter with 12 drops Crispy Doughnut and 15 drops Coffee Espresso flavourings in a shallow bowl.

Dip doughnuts in flavoured butter and then sprinkle generously with icing sugar. These donuts are best enjoyed the day they are baked.
Topping Option 2: Doughnut Drizzle
Whisk 2 cups icing sugar with heavy cream or milk. Mix a tablespoon at a time until you reach the consistency you'd like your drizzle to be.

Adding flavour: Start with 5 drops Hedessent Flavouring of choice. Mix, taste, and adjust. If you are adding more flavour, do so in 5 drop increments until you get flavour strength you like.

Whisk until mixture is like thick cream. Drizzle doughnuts generously and enjoy!
Notes
ProTip #1:
Alternative Flavour Combos for Butter Dip
For a different flavoured doughnut, keep in the Crispy Doughnut flavouring but omit the Coffee Espresso in the batter and butter and try these combinations for flavouring the melted butter dip:
Pro Tip #2
This recipe can be made with regular or mini muffin pans if you don't have want to invest in donut pans. If you're considering a purchase, silicone pans are a great investment, as they release baked goods easily with less chance of sticking. The glutinous rice flour in the recipe gives the doughnuts a great slightly chewy texture and can be purchased in the international section of most grocery stores. You can make the recipe without it – just add an extra half cup of regular flour and omit the rice flour.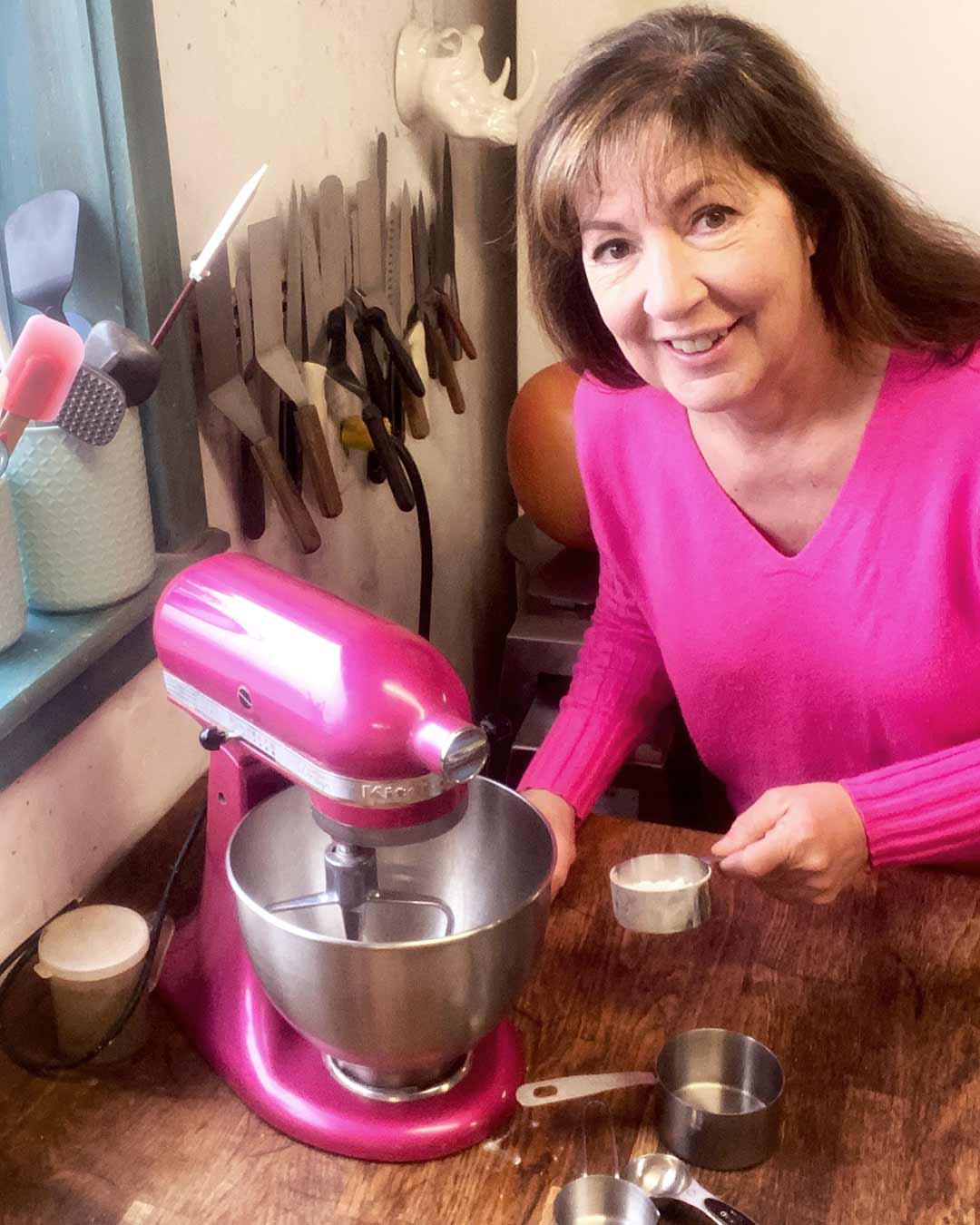 Meet Jackie
Following a career as a professional artist and interior designer, Jackie Troup and her husband moved to his family fruit farm in Jordan, Ontario. Cooking and baking had alway been a passion and hobby, and the new scenery of farm and garden was a wealth of inspiration – one that kickstarted a new path for Jackie and her love for food. Though not classically trained, she was a voracious reader of all things baking and cooking, and in 2009, Jackie started Blossom Bakery, a small wholesale company selling to local stores, farm stands, and farmers markets. The bakery went on to win the Town of Lincoln Small Business Award and Shannon Passero's Women in Business Award.
Jackie's love of developing recipes and creative flair turned to obsession while trying to meet the needs of the ever-growing vegan and gluten communities. The bakery has become a place where everyone can enjoy a tasty treat to suit any palate. Now a seasonal retail bakery on her family farm, customers can see where their food is made and what inspired their creation.
Not sure where to start?
Check out our kits, which include six flavours plus a recipe card for some added inspiration!
More Quick and Easy Recipes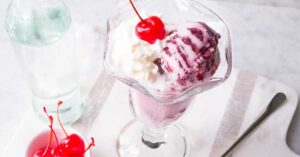 Indulge in a nostalgic blend of ice cream and soda with this Black Cherry Cola...
View More Recipes