There are few foods we look back on throughout our lifetimes that can offer the same warmth and solace as a good grilled cheese sandwich.
And this Grilled Cheese recipe is an easy flavourful twist on a beloved staple you've just got to try! Check it out!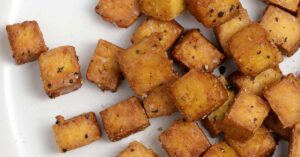 Get all the flavours you love in this Air Fryer Tofu recipe. A nutrient-rich source...