We all know breakfast is the most important meal of the day. And as our routines are all starting to shift as we prepare for back to school, sometimes making time for that morning meal can get a little hectic. This Creamy Tofu scramble recipe is a great start to your morning and it's super fast to make! PLUS it will keep for a couple days. So it's a great make-ahead that you can easily heat up first thing if you're pressed for time. Check it out!
To cook along with Soo you will need
Extra firm Tofu
Vegetable Oil
Non-dairy milk
Nutritional flakes
Turmeric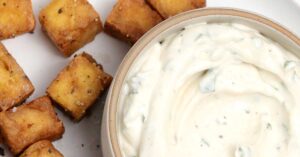 There's a wide variety of vegan mayos out there to choose from, but with only...
SHOP ALL FLAVOURS