Our Baked French Onion Soup Dip is the perfect addition to any spread.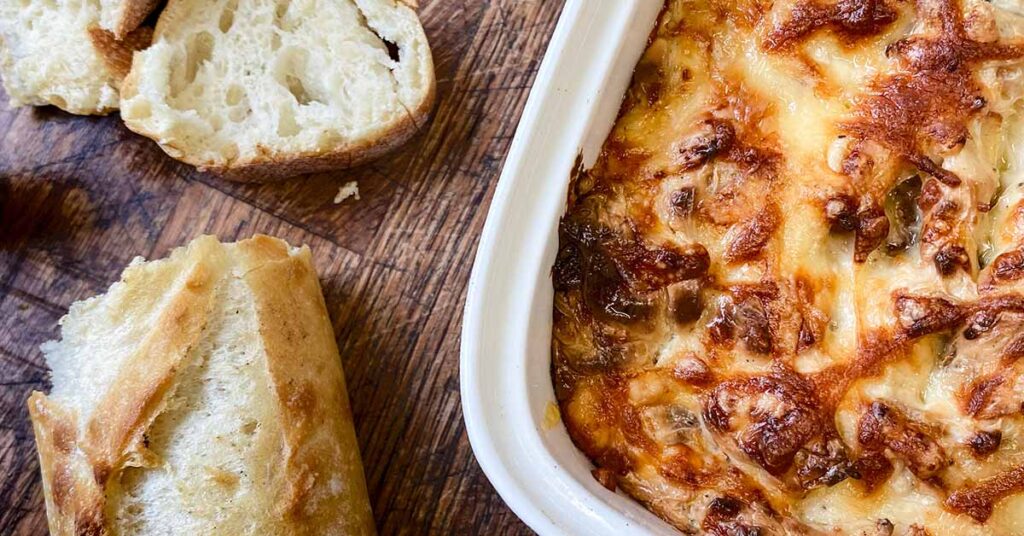 This recipe is bursting with flavour and has all the makings of a French Onion Soup, but we've turned it into a thick and hearty dip! Our Roast Beef flavour adds in savory notes to complement the caramelized onions and garlic, while a smooth blend of three cheeses ensures a creamy, mouth-watering appetizer all your guests will love!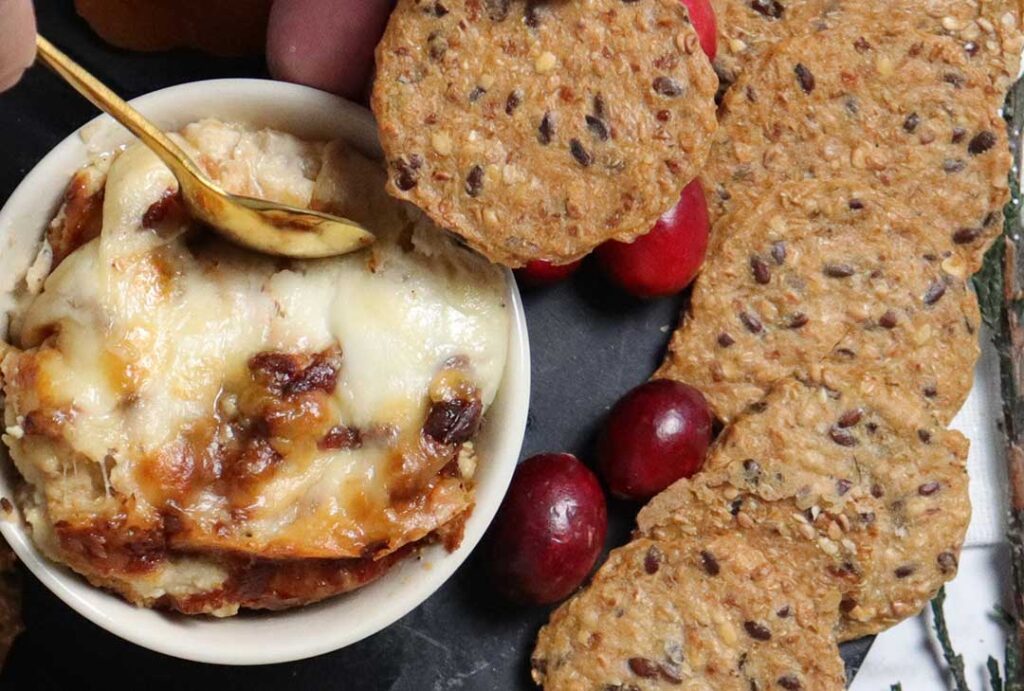 French Onion Soup Dip
Ingredients
1

large onion chopped into rough dice

2

cloves

small cloves garlic ( or 1 large), chopped fine

500

g

cream cheese

2/3

cups

Swiss cheese grated

1/3

cup

white wine or sherry

1/2

cup

mozzarella cheese grated

2

tbsp

balsamic vinegar 

1

tbsp

olive oil

1

tbsp

brown sugar

1

tsp

salt

1/2

tsp

pepper

1

tsp

butter

14

drops

Hedessent Roast Beef Flavouring 

10

drops

Hedessent Fried Onion Flavouring

1

baguette 
Notes
This recipe can be made a few days ahead and baked the day of serving. Hedessent Roast Beef flavouring adds the rich flavour we all love in onion soup. If you like a lighter taste, swap the Roast Beef for the same amount of Hedessent Roast Chicken flavour. Swiss cheese can be substituted with Emmenthal or Gruyere cheese for a more robust flavour.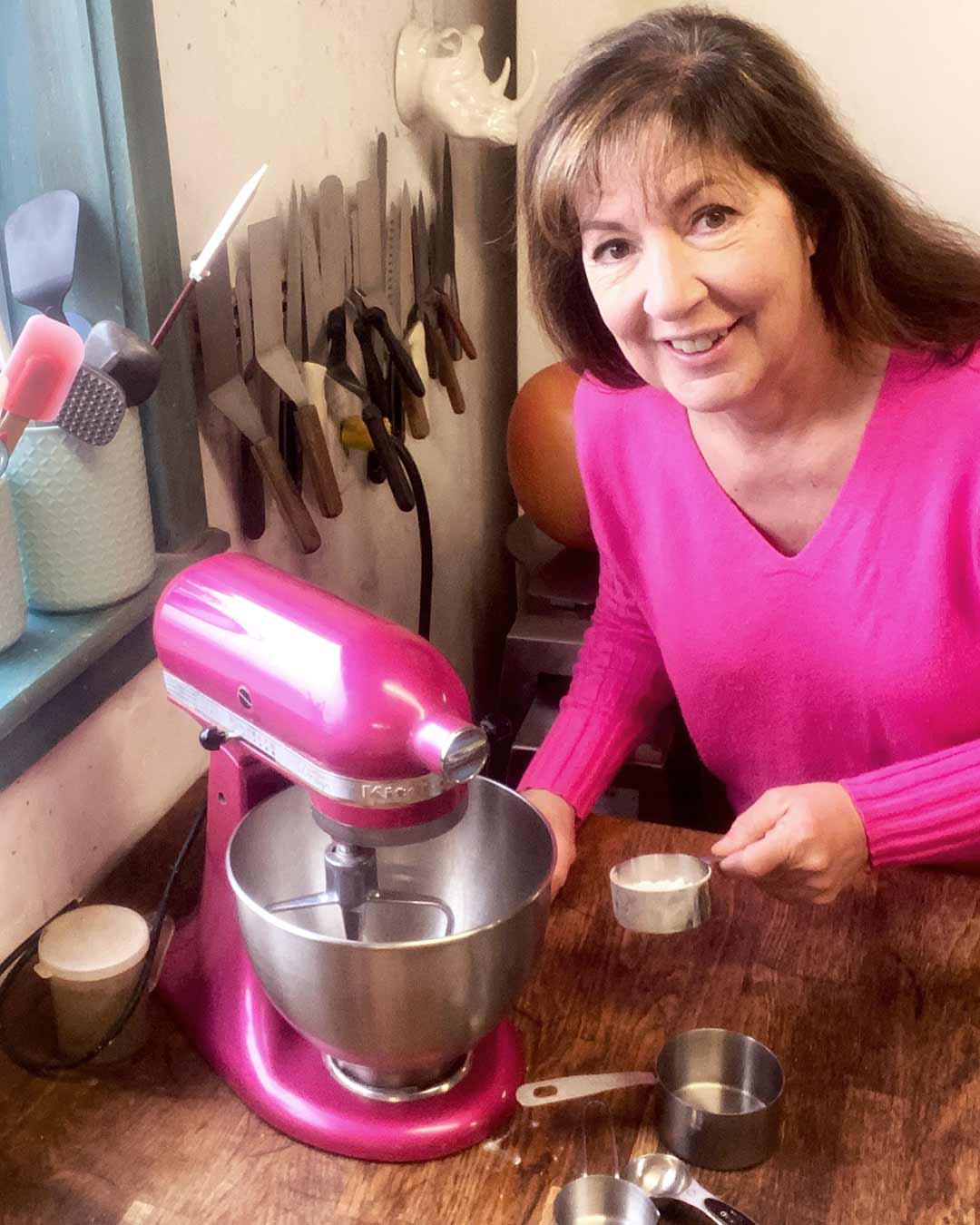 Meet Jackie
Following a career as a professional artist and interior designer, Jackie Troup and her husband moved to his family fruit farm in Jordan, Ontario. Cooking and baking had alway been a passion and hobby, and the new scenery of farm and garden was a wealth of inspiration – one that kickstarted a new path for Jackie and her love for food. Though not classically trained, she was a voracious reader of all things baking and cooking, and in 2009, Jackie started Blossom Bakery, a small wholesale company selling to local stores, farm stands, and farmers markets. The bakery went on to win the Town of Lincoln Small Business Award and Shannon Passero's Women in Business Award.
Jackie's love of developing recipes and creative flair turned to obsession while trying to meet the needs of the ever-growing vegan and gluten communities. The bakery has become a place where everyone can enjoy a tasty treat to suit any palate. Now a seasonal retail bakery on her family farm, customers can see where their food is made and what inspired their creation.
More Recipes You've Got to Try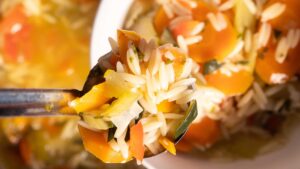 Packed with a colourful array of vegetables and rich Hedessent flavours, this Veggie Orzo Soup...
View More Recipes