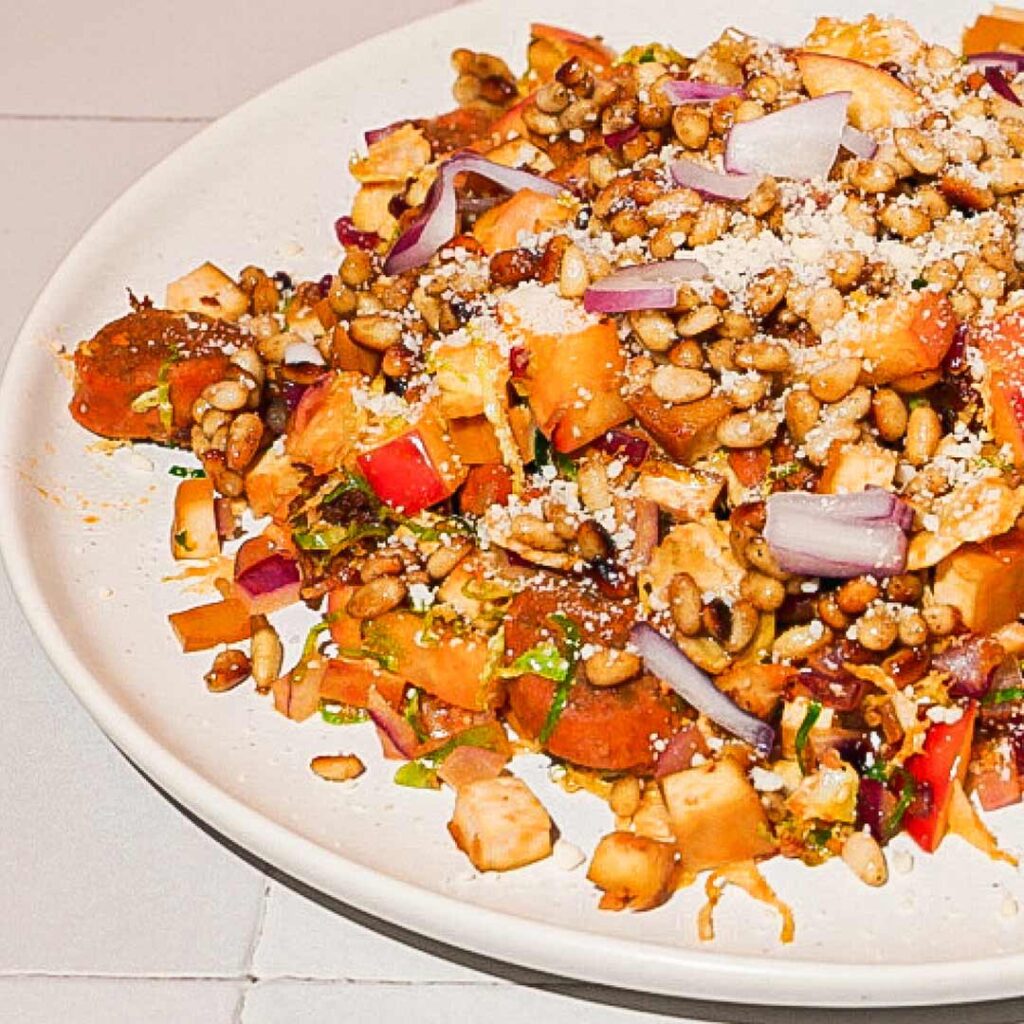 Creating a savory and satisfying plant-based meal can be a delightful culinary adventure, and it's easier than you may realize.
With everyone getting ready to host family and friends, there's always that looming question: what should we serve?
Well, we've got you covered! We reached out to one of our favourite plant-based chefs, Fraser Fitzgerald, aka FraserCooks, to share some fun and flavourful tips for creating delicious dishes everyone will adore.
Embrace Flavourful Ingredients: 

Start by embracing a wide variety of plant-based ingredients known for their umami-rich taste. To really amp up those notes, try incorporating any of our Savory Flavour Drops. All of our products are vegan friendly, and it only takes a few drops to elevate your dish. Mix your flavours into a miso paste, oil, or soy sauce first, as these are all excellent carriers for your flavours and will help with even flavour distribution.

Balanced Protein Sources: 

Ensure your meal is not only delicious, but also nutritionally balanced by incorporating plant-based protein sources like tofu, tempeh, seitan, legumes (beans, lentils, chickpeas), and quinoa. These ingredients can all be marinated with our flavours to really infuse a rich savory depth to your dish.

Texture Matters: 

Texture plays a crucial role in creating a satisfying meal. Add crunch and contrast by using ingredients like nuts, seeds, and crispy vegetables. Elevate your dish by roasting or grilling vegetables with a few drops of flavour. This technique beautifully complements the textures you've created.  Fraser used our Roast Beef, Parmesan, and Butter Flavours in his dish.

Not sure which flavours to start with? Check out our Savory Starter Kit.

Sauces and Condiments: 

Elevate your plant-based dishes with flavourful sauces and condiments. Homemade vegan gravy, tahini-based dressings, or chimichurri are excellent choices to drizzle over your creations. Explore our wide selection of savory flavous to easily enhance any sauce or condiment, transforming it from everyday to gourmet in a flash.
Check out Fraser's recent dish to see how he quickly elevated his recipe using our flavour drops!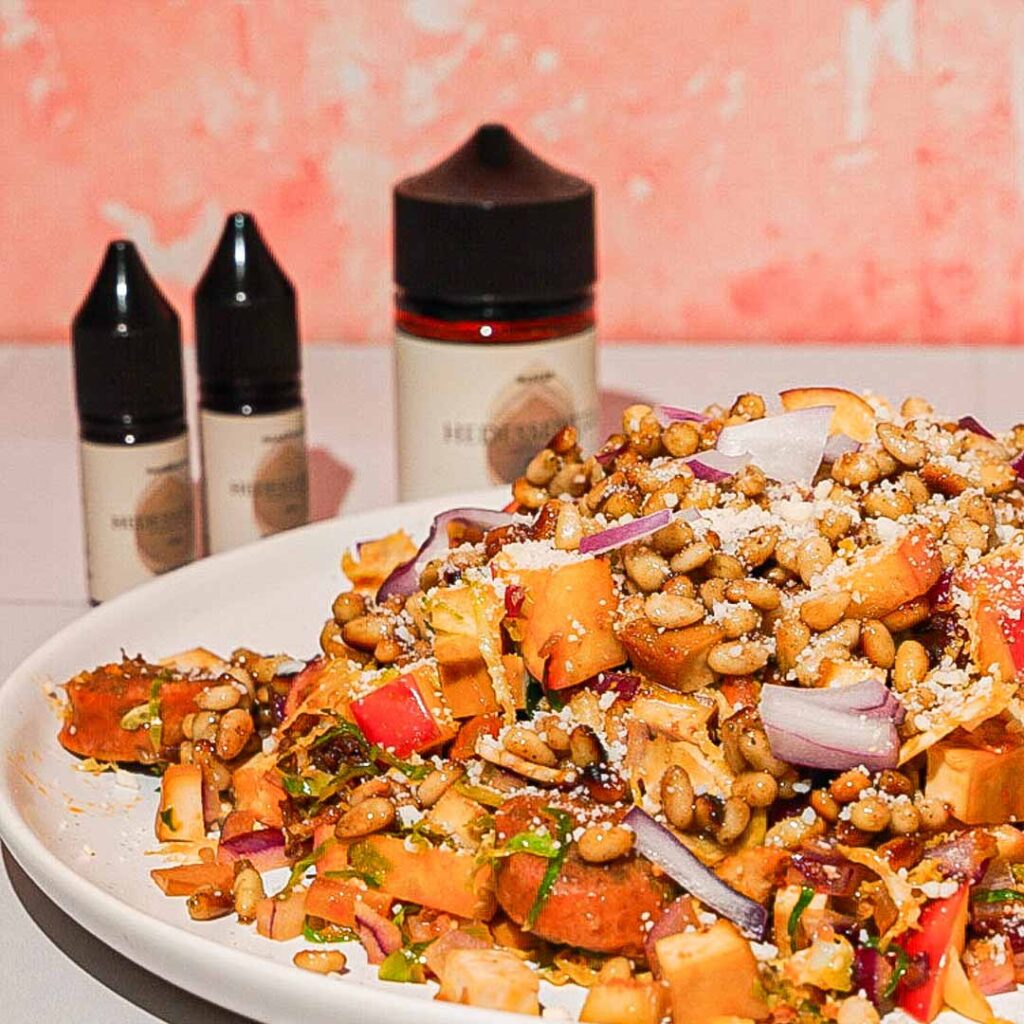 Roast Brussel Sprouts with Apple and Sausage
Ingredients
4-6

Brussel sprouts, sliced thin

1

package

plant-based sausages, sliced thin (400g/14oz)

1

red apple, diced

1

brick

smoked tofu, diced (180g/6.5oz)

1/2

red onion, diced

1/4

cup

pine nuts

2

tbsp

maple syrup

1/2

tsp

Hedessent Roast Beef Flavour Drops

1/2

tsp

Hedessent Butter Flavour Drops

1/2

tsp

Parmesan Flavour Drops
Instructions
In a large pan, add a splash of cooking oil, sausages, and tofu. Sear for 5 minutes to develop colour.

Add in the Hedessent Flavours. Stir to combine.

Add the Brussel sprouts, red onion, and apple. Stir to combine with a pinch of salt to taste.

In a separate small pan, toast the pine nuts over medium heat. Once golden brown, add the maple syrup, and an extra splash of flavour (approximately 10-15 drops) of Hedessent Parmesan, and Butter flavours.

Place the Brussel mixture on a platter and top with the maple syrup-glazed pine nuts. Serve and enjoy!
Video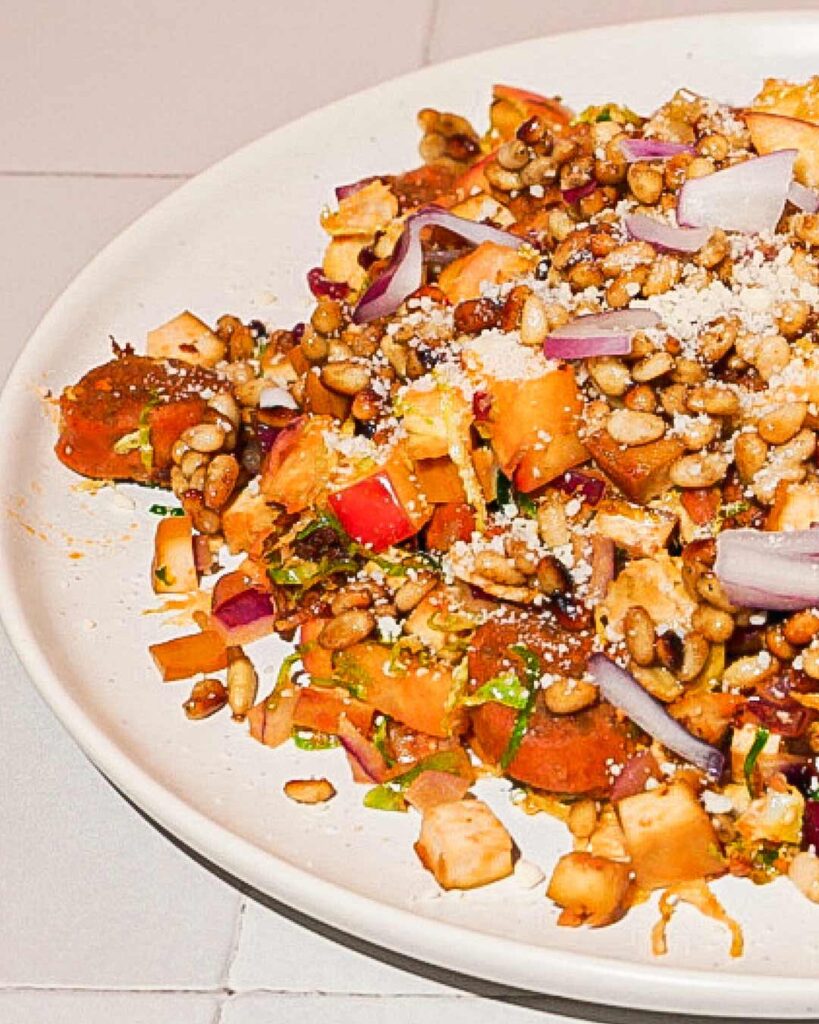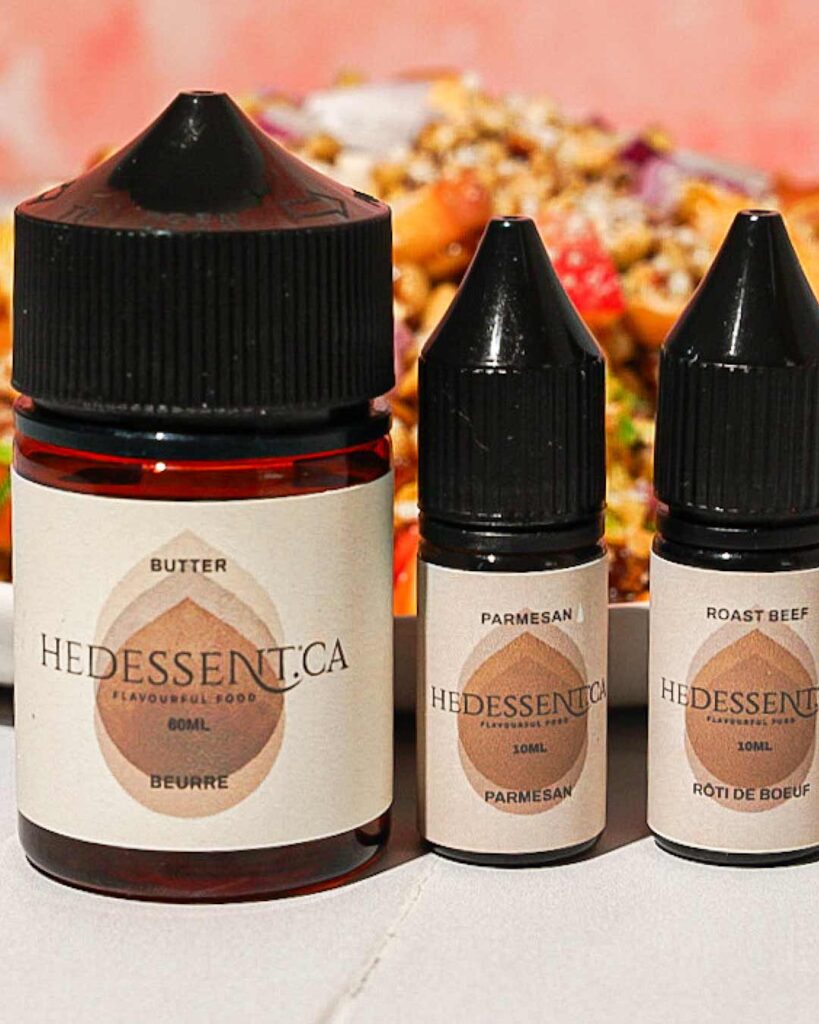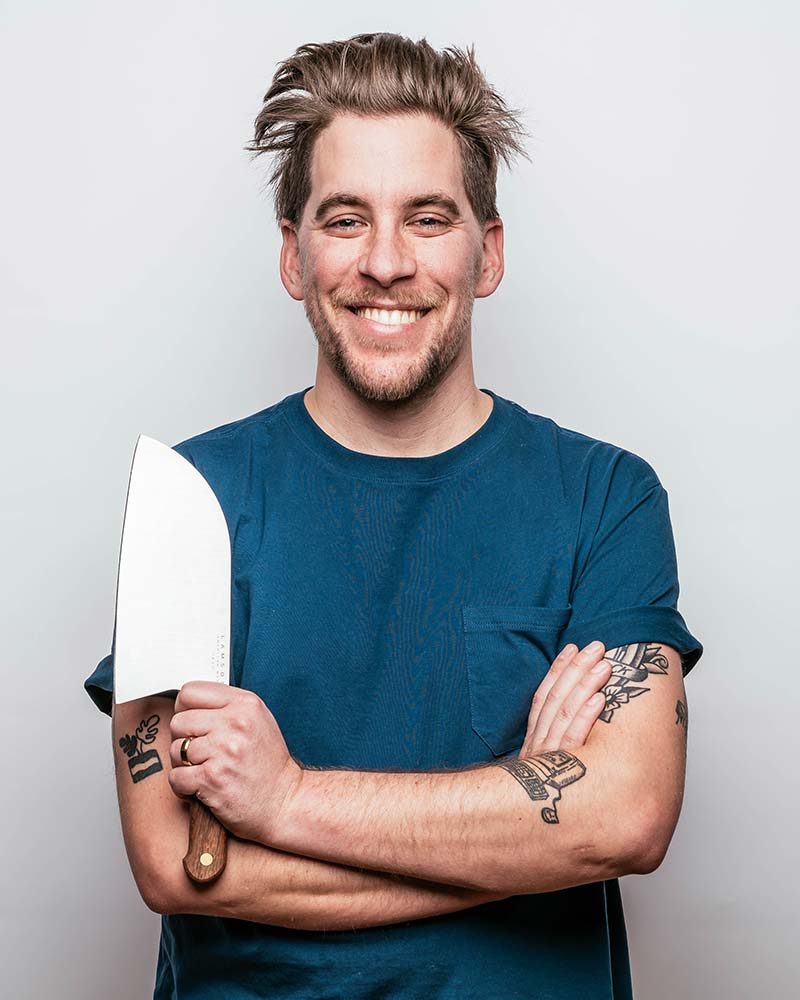 Meet Fraser
Fraser Fitzgerald, founder of Fraser Cooks, is an award-winning, plant-based chef from Hamilton, Ontario. He has gained a significant following creating engaging, delicious content that has inspired thousands to embrace a plant-based lifestyle and become more compassionate towards themselves and others.
He is conscious of bridging the gap between the standard "meat and potatoes" to a plant-based plate. He loves to see his students and followers transform from skeptics into enthusiastic chefs who are confident in integrating delicious, plant-based meals and ethos into their daily lives!
Check out his newly published digital cookbook Dough-Boy, where he shares how to make amazing dough, plant-based cheeses, sauces, dips, and tips for making the perfect pizza pie!
Keep up-to-date with Fraser's creations on social
Get Cooking with Kits
Not sure which flavour is the right pick for you? Grab a kit and get cooking with flavour. Each kit comes with six 10ml bottles of flavour. And don't let the names fool you – our flavours are versatile and can be used in a wide variety of applications. Check out our recipe section to see just how easy it is to add boosts of flavour to any recipe!
More Plant-Based Recipes
View More