These chewy gooey cookies will make all your peppermint chocolate dreams come true!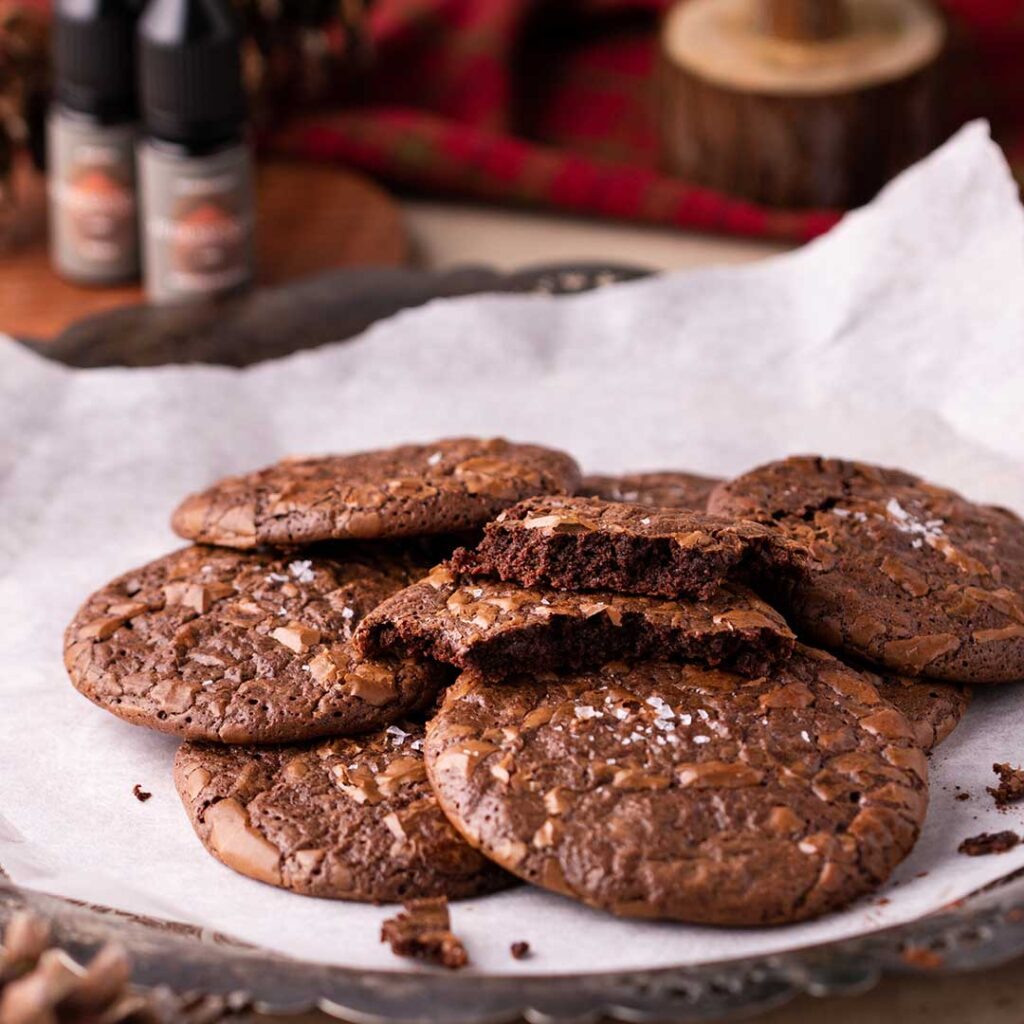 They have a crispy exterior with a brownie-like interior and a zing of peppermint for seasonal cheer. A perfect addition to your holiday baked treats!
Flourless Fudgy Peppermint Mocha Cookie
Ingredients
1

cup

dark chocolate (100g / 3.5oz)

1 1/2

tbsp

unsalted butter (21g)

1

large egg, at room temperature

1/3

cup

packed brown sugar (75g)

1 1/2

tbsp

corn starch (12g)

1

tbsp

cocoa powder (6g)

1

tsp

espresso powder

1/4

tsp

bakin powder

25

drops

Hedessent Peppermint Flavour

- available in Coffee Lovers Kit

15

drops

Hedessent Mocha Flavour

- available in Coffee Lovers Kit
Instructions
Preheat oven to 350° F. Line a baking sheet with parchment paper.

In a small saucepan over medium-low heat, melt the chocolate and butter together until smooth. Set aside to slightly cool.

Using a whisk or an electric hand mixer on medium, beat the egg, sugar and salt in a medium bowl until thick and light in colour. Add in the melted chocolate and stir until combined.

Sift in the corn starch, cocoa powder, espresso powder and baking powder. Stir to combine.

Add in the flavourings and stir one last time. Cover and refrigerate until stiff, about 30 minutes.

Scoop about 1 1/2 tbsp of batter per cookie onto prepared baking sheet. Bake for 10 minutes or until set. Let cool completely on baking sheet. The cookies will still be soft and gooey when you first take them out of the oven, but will set into a fudge-like texture as they cool. Enjoy!

Store in a sealed container at room temperature for up to 3 days.
Video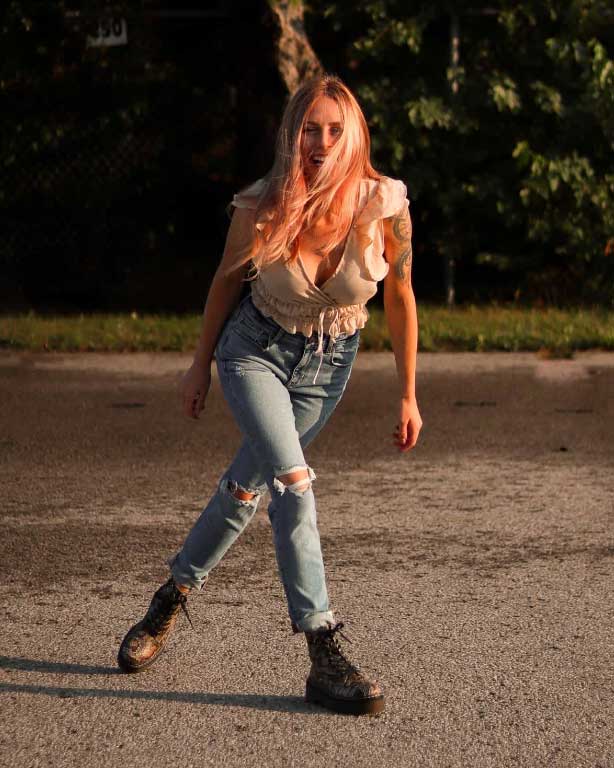 Meet Autumn Ongaro
Autumn is a food photographer, recipe developer, food educator, and gardener. She conjures divine dishes using the bounty of fresh, seasonal ingredients as her inspiration. Autumn's recipes are flavour forward, approachable and aim to inspire connection to each ingredient. Her newly published book FEAD: A Taste of Home in Norfolk County carries you through the four seasons as she shares the histories of local farms and transforms their beautiful crops into approachable dishes. You can follow along with her delicious adventures on Instagram @evolvingautumn.
This kit may be called Coffee Lovers, but you can use these flavours for so much more!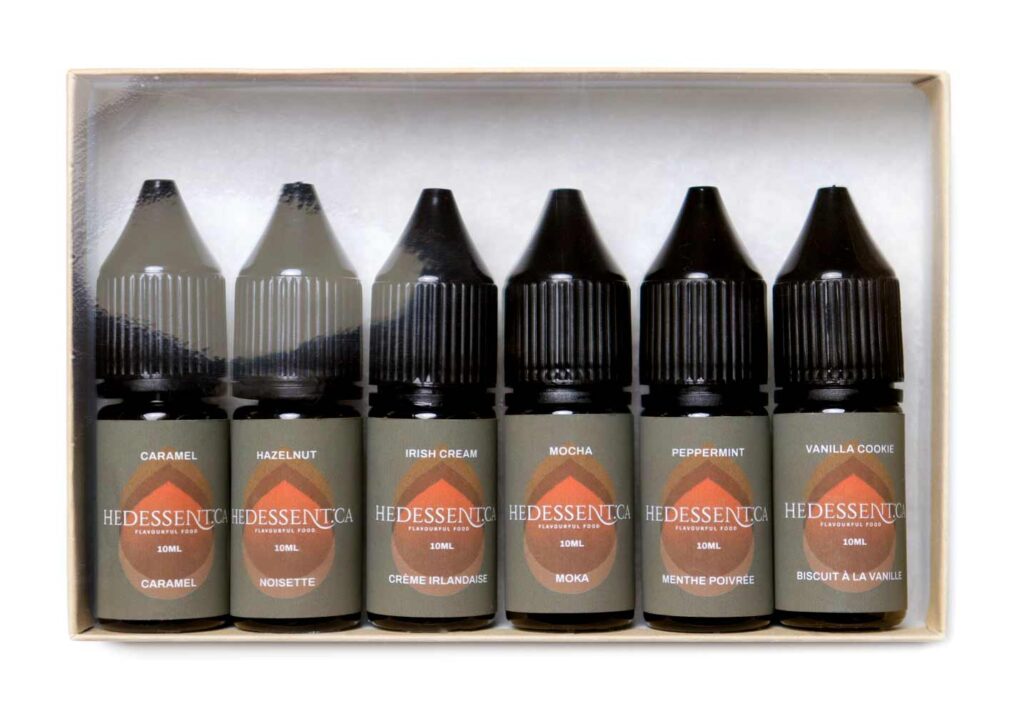 Included in this kit: 10ml bottles of Caramel, Hazelnut, Irish Cream, Mocha, Peppermint, Vanilla Cookie, plus, a recipe card for some inspiration.
GET YOUR COFFEE LOVERS KIT
More Recipes You've Got to Try
View More Recipes