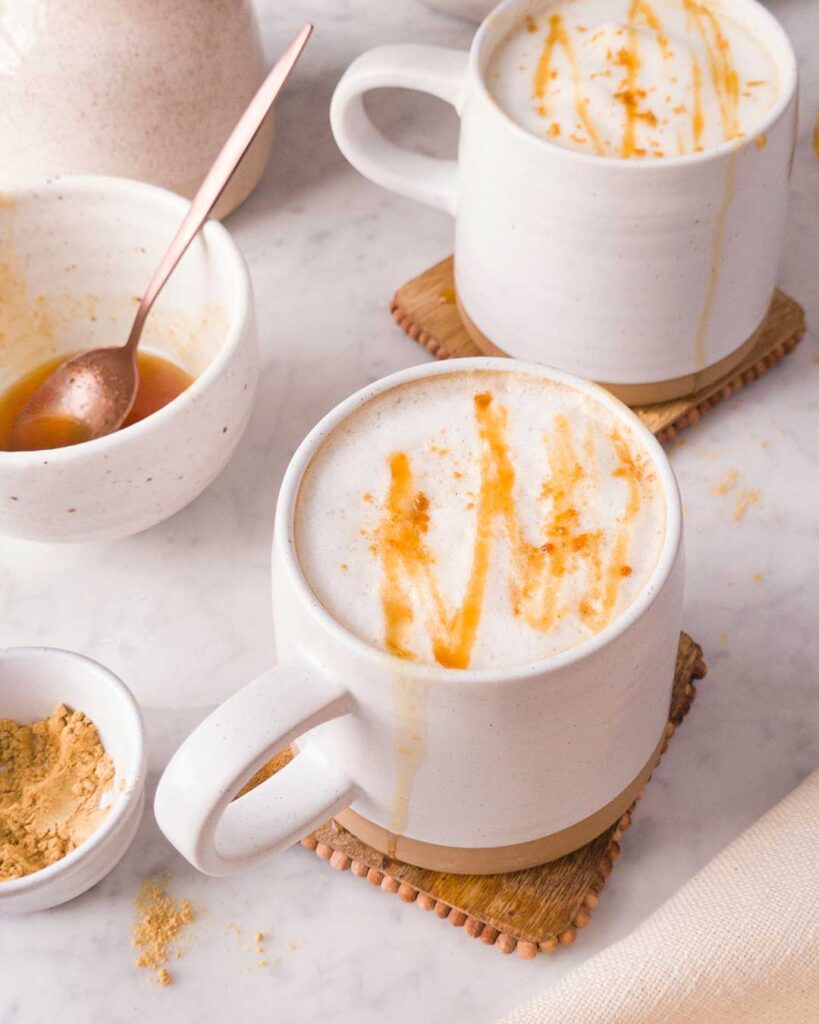 Skip the lines and savor this decadent Miso Caramel Latte at home whenever the mood strikes!
As the leaves start to turn and the cool breeze of September sweeps in, there's nothing quite like cozying up with a warm, comforting drink. Say goodbye to long lines at expensive coffee shops and hello to the delightful world of homemade coffees. This latest creation by the brilliant Heather Shaw is an easy-to-make elevated coffee experience you've got to try!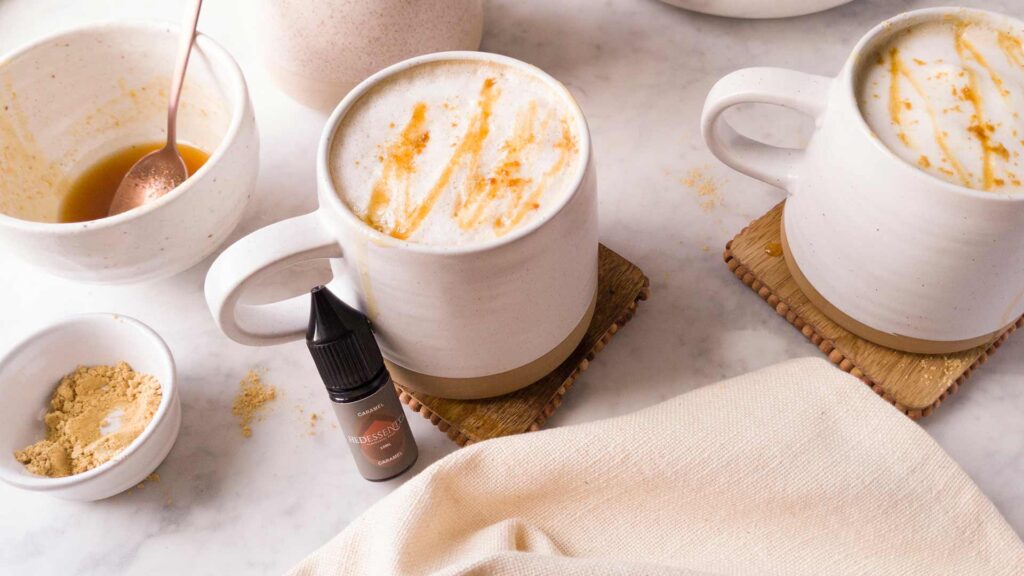 A symphony of flavours, the Miso Caramel Latte combines the rich umami of miso with the sweetness of caramel for a beverage that's simply divine. This alluring recipe yields two servings and takes a mere 10 minutes to make, ensuring you can indulge in this heavenly concoction any time you wish.
Miso Caramel Latte
By Heather Shaw | @FoodByHeather
Ingredients
3

cups

hot brewed coffee, divided

2

cups

almond milk or milk of choice, divided

2

tbsp

honey

(pro tip: opt for a darker honey like wildflower or buckwheat for added richness)

1

tbsp

white miso paste

30

drops

Hedessent Caramel Flavour Drops

Ginger powder for serving
Instructions
In a mixing bowl, add miso, honey, and Caramel Flavour Drops. Stir until miso is dissolved.
To make miso latte:
Spoon 1-2 tsp of miso caramel into a mug. Pour hot coffee into mug and stir. Top with warm, frothy almond milk.

For an extra layer of complexity, drizzle a bit more of your miso caramel sauce on top of your latte. To complete the experience, sprinkle a pinch of powdered ginger, which adds a delightful hint of spice and warmth (optional)
Video
With your Miso Caramel Latte now prepared, take a moment to appreciate the beauty of this homemade masterpiece. Sip slowly and savor the perfect balance of flavours dancing on your palate.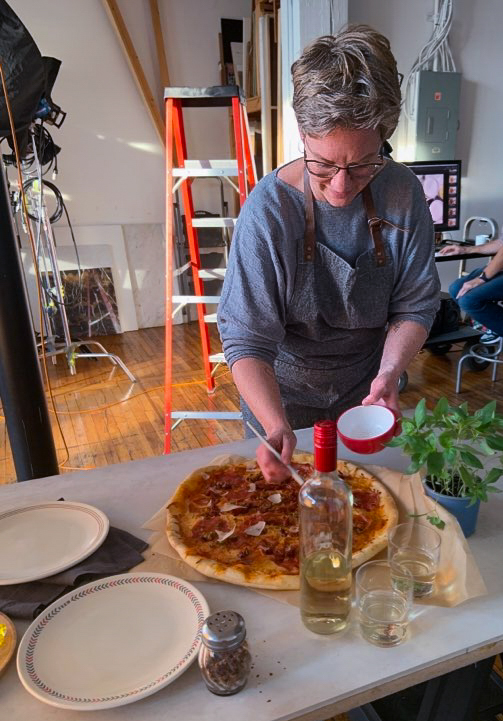 Meet Heather Shaw
With a career bridging two decades as a food stylist and recipe developer, Heather Shaw combines her passion for cooking, baking, aesthetics, and media arts in everything she does. Her skills range from creating enticing recipes to artfully styling food and drinks for photography, film, and more.
Heather is very active in her collaborations with artists, colleagues, and other industry professionals. Her adaptability and food knowledge come through in all she creates, and we are thrilled to share her work with you. Her ability to come up with fun versatile recipes is key to helping our customers understand how they can easily elevate their everyday dishes with our line of food flavours. We know that you will enjoy the dishes Heather creates as much as we enjoy sharing them with you!
Follow along with Heather's creations on Instagram @FoodbyHeather
More Flavourful Ideas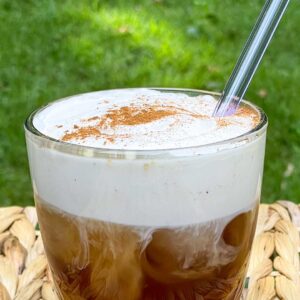 See how Emily Hill unlocks a world of gourmet flavours and savings with her cold-brew...
View More Recipes